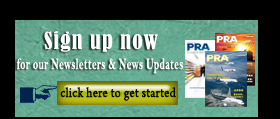 Mexichem to acquire Israeli irrigation firm Netafim for US$1.5 bn
Mexican industrial group Mexichem is to acquire an 80% stake in Netafim, an Israeli private company that is backed by private equity firm Permira Funds and other minority shareholders. Israel's Kibbutz Hatzerim, the founder, will retain the remaining 20% stake of Netafim's share capital. The total enterprise value of the transaction is US$1.9 billion.
Mexichem will pay around US$1.5 billion, acquiring a 61% stake owned by Permira, which bought into Netafim in 2011. Another 6% will come from Kibbutz Magal and 13% from Kibbutz Hatzerim.
Mexichem, whose products range from petrochemicals to plastic pipes and which operates more than 120 production plants in over 30 countries, has a market value of US$6 billion.
Netafim is the world's largest irrigation company. In the past few years it has achieved strong financial performance, with top line growth and improving profitability, reaching total sales of US$855 million for the year ended December 31, 2016.
Mexichem says it will fund the acquisition with a combination of cash and debt.
"This is a transformational acquisition that advances Mexichem's drive into specialty products and solutions and establishes us as a leading innovator in the high growth, micro-irrigation market. This acquisition will give Mexichem access to Netafim's smart technology, which can be applied to heating and cooling, water management, Datacom, and other sectors, providing a platform from which to create smart industrial solutions around our existing product lines that serve the infrastructure, housing and Datacom markets," said Antonio Carrillo Rule, Mexichem's CEO.
Based in Tel Aviv, Israel, Netafim is a global leader in developing, manufacturing and distributing advanced drip and micro-irrigation solutions, with local presence in more than 30 countries, 17 manufacturing plants, more than 4,300 employees and sales in more than 110 countries worldwide. Founded in 1965, Netafim pioneered the drip revolution, creating a paradigm shift toward low-flow irrigation.
Today, Netafim provides advanced irrigation solutions for agriculture, landscape and mining. Specialising in end-to-end solutions from the water source to the root zone, Netafim delivers turnkey irrigation projects – including bulk water supply, advanced irrigation systems and digital crop management and automation systems, supported by engineering, agronomic, technical and financing services. It says its systems reduce usage of water and other inputs, such as manpower, nutrients and crop protection.
"With sales of almost US$1 billion in the aggregate, this new business unit will have access to the resources, sales channels, and customer base of Mexichem's global business. Additionally, we expect to leverage Netafim's resources and expertise to create innovative new solutions across Mexichem's specialty products. We also see substantial operating efficiencies over time in raw material procurement, logistics, and the sharing of production processes and technology know-how," continued Carrillo.
The transaction is subject to approval by Mexichem's shareholders meeting and regulatory approvals and is expected to close during the fourth quarter of 2017. Once the transaction is completed, Mexichem will consolidate Netafim under its Fluent Business Group for accounting purposes. Netafim will continue to operate under its current management and with its existing brand portfolio.
Located in the Negev desert in Israel, Kibbutz Hatzerim was founded in 1946. It co-founded Netafim in 1965, and introduced drip irrigation technology commercially to the agricultural community. One of the first agricultural settlements to move from traditional farming to corporate entrepreneurship, Hatzerim has supported continuous innovation in irrigation for over 50 years. It has provided Netafim a rich legacy of down-to-earth rural values combined with cutting-edge agronomic and technological expertise to lead the way in drip and micro irrigation solutions that help farmers around the world.
(PRA)
Copyright (c) 2017 www.plasticsandrubberasia.com. All rights reserved.