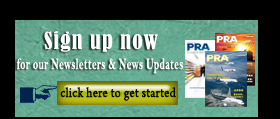 India to boost polymer use; Gujarat hub for petrochemicals sector
The government of India is planning to set up petrochemical clusters, in Eastern, Western and Southern India to spur the growth of the sector with a view to meeting the increasing demand for polymers/plastics and speciality chemicals across diverse industrial segments. This was disclosed by Dharmendra Pradhan, Minister of State (Independent Charge) for Petroleum & Natural Gas, Govt. of India, while inaugurating the 6th edition of the Petrochemicals Conclave forum recently.
Addressing the gathering, Dharmendra Pradhan said that the petrochemicals sector is contributing in a big way to all major sectors such as agriculture, infrastructure, healthcare, textiles, consumer durables and packaging, leading to robust growth of the industry. With increase in the per capita income and discretionary spending, there has been a steady change in spending patterns, from products made of metals to those made of fibres and plastics, which are both economical and long-lasting," he said.
While India's per capita consumption of plastics (polymers) is significantly low at about 10 kg per person, as against the global average of about 32 kg, the country's aggregated demand for petrochemicals stands at 38 million tonnes/year, Pradhan said. India has grown at nearly 14% in polymers between 2000 and 2016, and is now a 10-milion-tonnes/year market in polymers alone. Similarly, PVC has shown tremendous growth potential with above 10% growth per annum, while India's demand for both PET and speciality chemicals is also expected to grow at 14% and above.
With the Indian refining sector in a surplus situation, large quantities of naphtha have been freed up for value addition as petrochemical products, Pradhan said. With the synergy of feedstock availability, the Indian oil & gas petrochemical firms have invested in a big way in world-scale petrochemical complexes, and continue to do so, he said. There is a need for setting up petrochemical clusters downstream, adjacent to the refineries, that will have all the infrastructure for doing business at one place. This will create an eco-system of entrepreneurship and employment while at the same time meeting the rising demand for petrochemical intermediates and polymer/plastic products.
The petrochemicals industry has the potential to make greater impact through collaboration and innovation among industry members through forums such as the Petrochemicals Conclave, he added. Over 70 global companies and about 800 delegates from India and abroad participated in the forum recently.
Speaking on the occasion, Nitinbhai Patel, Deputy Chief Minister, Gujarat, said that petrochemicals have a big share in making Gujarat a model state with a high growth rate. Gujarat, known as the growth engine of India, is thriving because of the petrochemical industry in the state, backed by the vision of the Prime Minister of India. The annual turnover of the petrochemicals industry in Gujarat is US$800 million, supporting about 500 big industries, 1,600 medium and many small industries Patel added.
Sanjiv Singh, Chairman, IndianOil, also said that India is moving towards self-reliance in the petrochemicals sector. The proposed 60-million tonne/year west coast refinery-cum-petrochemical complex is a huge initiative by India to become a major manufacturing hub for petroleum and petrochemical products, comparable to international hubs like Houston, Jurong Island, Antwerp, Shanghai and Rotterdam, he added.
Current petrochemicals market in India/usage of polymers
The current petrochemicals market in India is estimated to be about 30 million tonnes/year. The average domestic per capita consumption of petrochemicals is about 22 kg/person and the average domestic per capita consumption of polymers is about 10 kg/person. The total petrochemicals market in India is currently valued at approximately US$50 billion. Driven by the rise in polymer demand, it is expected to grow at the rate of 9% annually to reach 40 million tonnes/year in consumption and US$65-70 billion in revenues by next year.
Of India's petrochemicals demand of 30 million tonnes/year, the demand for polyolefins, used in industrial packaging and household plastic products, is estimated to be around 10 million tonnes/year. Expected to grow at a CAGR (cumulative annual growth rate) of almost 8-9%, polyolefin demand in India is expected to reach 22 million tonnes/year by the year 2026. Overall, the petrochemicals market in India is expected to grow at a CAGR of 1.5 times that of GDP in the next 10 years.
India offers many opportunities for the growth of the petrochemicals industry by way of a large and growing domestic market, low per capita polymer and synthetic fibre consumption, expertise in specialised products and availability of trained manpower. While the per capita consumption of polymers has reached saturation levels in US and Europe, India has the advantage of high population and high economic growth projections. This should propel India's polymer consumption to new levels in the coming years.
Complementary to 'Make in India' that aims to promote the 25 sectors identified for investment in manufacturing, the Government of India has also launched several progressive initiatives like Digital India, Start-Up India, Skill India, AMRUT scheme, Swachh Bharat, Pradhan Mantri Jan-Dhan Yojana, Smart Cities and Plastics Parks, which will act as growth drivers for the petrochemicals industry.
India is set to have ten new plastics parks with an investment of around US$60 million from the Centre to boost domestic production of plastics. Four of them -- one each in Madhya Pradesh, Odisha, Assam and Tamil Nadu -- are under implementation while six more are to come up soon, in Jharkhand, Chhattisgarh, Madhya Pradesh, Haryana, Uttarakhand and West Bengal.
(PRA)
Copyright (c) 2017 www.plasticsandrubberasia.com. All rights reserved.