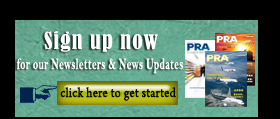 Hurricane Harvey: Explosions at Arkema plant; Cloeren without power; Huntsman in partial shutdown
updated
French chemical maker Arkema says that two explosions were heard and black smoke was seen coming from its plant in Crosby, Texas. Local officials had previously established an evacuation zone in an area 1.5 miles from its plant, based on their assessment of the situation. The firm says it continues to work closely with federal, state and local authorities to manage the situation.
It adds, "Unprecedented flooding overwhelmed our primary power and two sources of emergency backup power. As a result, we lost critical refrigeration of the products on site. Some of our organic peroxides products burn if not stored at low temperature. We have been working closely with public officials to manage the implications of this situation, and have communicated with the public the potential for product to explode and cause an intense fire. Organic peroxides are extremely flammable and, as agreed with public officials, the best course of action is to let the fire burn itself out. We want local residents to be aware that product is stored in multiple locations on the site, and a threat of additional explosion remains. Please do not return to the area within the evacuation zone until local emergency response authorities announce it is safe to do so."
Organic peroxides are a family of compounds that are used in a wide range of applications, such as making pharmaceuticals and construction materials.
Meanwhile, equipment maker Cloeren issued a statement that most of its South-East Texas Cloeren employees have either evacuated to safety or are trapped in their homes due to massive and on-going flooding. Cloeren;s headquarters is currently submerged in 1.3 m of standing water with no power. It expects power to be restored within the next 7-10 days.
PU maker Huntsman says its manufacturing plant in Port Neches, Texas, remains shut, while its Conroe site has resumed work.
It is still assessing the status of its remaining four Gulf Coast area manufacturing plants in Texas in Dayton, Chocolate Bayou, Freeport and Houston and adds that "production sites will restart as soon as weather permits and we are able to complete engineering safety checks to ensure orderly and safe start-ups."
Its manufacturing sites in Geismar, Louisiana, and Pensacola, Florida, continue to operate normally.
Huntsman's global headquarters and Advanced Technology Centre (HATC) in the Woodlands are open, but the company is advising all employees to avoid coming to work until it is safe to travel by road.
---
Hurricane Harvey affects petchem facilities in the US
With Hurricane Harvey having made its landfall along the Texas Coast since last week, and is being termed as the "strongest storm to hit the US mainland in over ten years", its effects are being felt by petrochemical facilities.
Already the hurricane has caused catastrophic flooding, with thousands rescued or awaiting rescue and many school districts, businesses and government offices closed.
With nearly one-third of the country's refining capacity in low-lying areas along the coast from Corpus Christi, Texas, to Lake Charles, Louisiana, several refineries are at risk.
Since last Friday, it has been reported that the US Bureau of Safety and Environmental Enforcement said workers had been removed from 86 of the 737 manned platforms used to pump oil and gas from beneath the Gulf. The agency estimated that platforms accounting for about 22% of oil production and 23% of natural gas output in the Gulf had been shut down.
Companies that have reported to have shut down their petrochemical plants in Texas include Formosa Plastics's in Point Comfort, and OxyChem in Ingleside.
Meanwhile, ConcoPhillips stopped all operations in the Eagle Ford shale formation, which lies across a swath of South Texas inland from the Gulf.
LyondellBasell Industries has been reported to have shut production at several of its facilities in Chocolate Bayou, and La Porte, along with its polymers plant and propylene oxide plant in Bayport. Its Houston refinery continues to operate at reduced rates. The company has also shut down its facilities in Corpus Christi and Victoria, Texas.
ExxonMobil shut down its Baytown complex while Shell temporarily ceased operations at its Deer Park refinery and chemical plant; and Chevron Phillips Chemical its Cedar Bayou petrochemical facility, which is also in Baytown.
How soon they reopen depends on the severity of flooding and the resumption of power to the areas.
More importantly, the supply chain has been impacted, as logistics in and out of Houston by rail, truck and the Port of Houston are also affected as is the ability of the workforce to recover and run these facilities.
According to Dave Witte, Senior Vice President, Oil, Midstream, Downstream & Chemicals of research firm IHS Markit, "Last year's floods in Baton Rouge could serve as a proxy but in a much more populous area and larger concentration of the energy and chemical industry."
Speaking on the impact to the US economy, Patrick Newport, Executive Director, US Economics, IHS Markit said, "Its impact on third quarter economic growth, though, is not likely to be significant for two reasons. First, the storm will stifle economic activity in only two states, Texas and Louisiana, over a short period of time. Second, GDP, the yardstick used to measure growth, measures production, not destruction. Hurricanes discourage some types of production -- people cannot work during the storm and in its aftermath, for example. But homes will need to be rebuilt or repaired after the storm -- this will add to GDP."
(PRA)
Copyright (c) 2017 www.plasticsandrubberasia.com. All rights reserved.