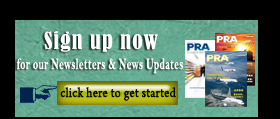 Battenfeld-cincinnati China: Driven by innovation
Also, download this story from the electronic issue here
Austrian/German extrusion/thermoforming machine maker battenfeld-cincinnati's new motto "driven by innovation" is the driving force behind the company's equipment and services. Exhibiting at Chinaplas in May this year, battenfeld-cincinnati China presented energy and material-saving extrusion equipment in pipe and thermoforming sheet production. PRA caught up with Toni Bernards, CEO of battenfeld-cincinnati China, to learn more.
PRA:
Industry 4.0 is expected to become mainstream in industries, and in China, it is the "Made in China 2025". How does battenfeld-cincinnati position itself in this developing trend, especially in Chin
Bernards:
Industry 4.0 offers every plastics processor the opportunity to run its extrusion equipment with maximum efficiency. For this reason, battenfeld-cincinnati has created a new control system, the BCtouch UX (UX stands for "user experience"). We first presented the control last year at K2016 in Germany. At Chinaplas 2017, we showed the BCtouch UX control in China for the first time. The BCtouch UX control system has advanced functions that support efficient production planning and preventive maintenance intervals. All process parameters are monitored centrally. Line operators can carry out energy monitoring and calculate energy diagrams over time, based on freely selectable production parameters. This makes it possible to find an operating point where the line can be run with optimal resource efficiency in terms of both material and energy consumption. Maintenance intervals for all line components are recorded in the control system. This supports necessary preventive maintenance actions, thus increasing line uptime and consequently overall efficiency.
Fully in keeping with the industry 4.0 concept and the control system's facilities for communicating with other units, generally described as "connectivity", all line and process parameters included and evaluated in the system can be centrally tapped by an ERP system.
For this purpose, the battenfeld-cincinnati OPC-UA server provides a future-proof interface for vertical integration of the line at the customer's plant. In addition to on-site operation, BCtouch UX also supports an alarm system via Internet or Intranet, with data of definable line statuses being transmitted to mobile units either by LAN/WIFI or by UMTS/LTE, according to the customer's choice.
PRA:
The solEX 60-40-C extruder with the new BCtouch UX control is suitable for Industry 4.0 applications?
Bernards:
The BCtouch UX control offers the features needed to be used for industry 4.0 applications. The control has a large 21.5" multi-touch display in landscape format, with the well-known swivel-and-tilt functionality from battenfeld-cincinnati. It is easy to use with multitouch zoom, move and slide functions that users are familiar with from operating tablets or mobile phones.
With the new cockpit view, the process status of the complete line can be viewed at a glance. The design of the overview page and the navigation through the menu are derived directly from the line configuration. Additional terminals can be integrated into the line as well.
PRA:
Please provide a round-up of the Chinese market growth for battenfeld-cincinnati in China since the set-up of the company 21 years ago.
Bernards:
Since its foundation in 1996, battenfeld-cincinnati China has developed very positively. Sales and order intake have continually increased. In 2016, for example, our order intake increased by 35% compared to 2015. Today, we have 130 employees and contribute about 25% to the sales of the battenfeld-cincinnati group of companies.
At first, we focused only on the Chinese market, but now we have export rates of around 30% per year. The main export markets are Vietnam, Indonesia, Malaysia and Thailand.
Over the past few years, the market for extruded products has developed significantly, both in terms of volume and of quality. In the beginning, we focused on the small, high-quality segment, but now there is growing demand for high-quality pipes and profiles in China and thus for the right equipment to produce it. We have therefore adapted our machine portfolio continuously to market needs over the years.
We have a very broad customer base in China: about 90% of customers are small, local processors that want to gain a competitive advantage from advanced extrusion technology. The remaining 10% of customers are companies operating on a global scale that are often already familiar with the battenfeld-cincinnati brand.
PRA:
Apart from the solEX 60-40 extruder shown at Chinaplas this year, what technologies are being offered by battenfeld-cincinnati in Asia, including China? What are the latest technologies developed?
Bernards:
We offer complete pipe extrusion lines for mono and multi-layer PO, PVC and PE-RT pipes, profile extrusion lines for window main profiles or small technical profiles and pelletising lines, as well as extrusion lines for thermoforming sheet production. The latter are offered as hybrid lines, for which some components are supplied from Europe.
Our proven product range includes solEX, uniEX and leanEX single screw extruders, helix PO pipe heads, twinEX and conEX twin screw extruders, spider PVC pipe heads, as well as complete downstream equipment and state-ofthe- art controls.
At this year's Chinaplas, we premiered the first leanEX twin screw extruder for pipe at an Open House at our factory. The leanEX name is assigned to our turnkey extruders and lines for standard pipe extrusion. These feature high outputs, high line speeds and a high degree of automation.
The new leanEX 2-93R-28-CL with 28 L/D has an extremely robust design and energy-efficient components. The heart of the extruder, the screw, is made in Europe. Outputs range from 200-580 kg/ hour.
The leanEX 2-93R-28-CL extruder comes with a "BC compact" control. This control offers all standard functions and has an intuitive 12" touch screen with a modern screen design. It can also be integrated into MES/ERP systems.
One further new development shown at our Open House was a production line for three-layer glassfibre- reinforced PP-R pipes. These pipes are used for hot and cold water transport. We extruded them with an output of 350 kg/hour and a line speed of 3.95 m/min.
We also showcased our uniEX single screw extruders and a helix 3-layer pipe head, as well as a standalone BMCtouch control terminal.
PRA:
What is your forecast of industries/ markets/applications poised to become (or will continue to be) the growth industry for the future?
Bernards:
We still see growth potential in the infrastructure and construction segment for pipes and profiles. The requirements for these products have increased steadily both in terms of the quality and the complexity of the product. There are higher standards for materials, production and endproducts, and more demand for multi-layer applications that offer better properties thanks to additional functional layers.
We also see a growth in the packaging market that is currently booming all over the world. The demand is for high-quality packaging that offers protection and long shelf life for the packaged goods.
High-quality food packaging offers protection, long shelf life and easier transportation for packaged goods.
Battenfeld-cincinnati also offers equipment for this demanding market. The combination of highspeed extruders and the innovative Multi-Touch roll stack is ideal for excellent product quality despite high line speeds. Due to their high outputs, one of these lines can replace several conventional lines, saving space, operating and maintenance costs.
High-speed extruders offer 15-25% energy savings compared to conventional systems as well as lower material consumption and increased production times. Multi- Touch roll stacks ensure perfectly flat, stress-free sheet and a high transparency, particularly for PP products.
(PRA)
Copyright (c) 2017 www.plasticsandrubberasia.com. All rights reserved.