Plants: Sibur to ramp up trial production of TPEs in Russia; Evonik's transparent PA production now operational in Germany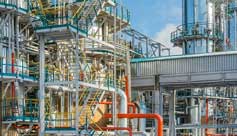 Despite the unfavourable situation with the spread of Covid-19, Russian petchem firm Sibur says it is going ahead with ramping up trial production of thermoplastic elastomers (SBS polymers) at its Voronezh site, Russia, in accordance with the project schedule. The new capacities are set to meet demand in special segments, such as compounds and glues.
Thus, in 2020 the company's product portfolio will include five new SBS grades, for the footwear, automotive, and packaging industries, as well as in the production of household goods (e.g., hygiene products and items in close contact with food).
The company launched the investment project to increase the production of TPEs by 50,000 tonnes/year in the second half of 2018 for use in road construction, roof coating production and other industries.
In January 2020, Sibur's Voronezh site (Voronezhsintezkauchuk) in Southwest of Russia completed the construction phase and produced the first tonne of TPE. Since then, the plant has produced 3,000 tonnes of TPE and is proceeding with the homologation of new product grades. With the current TPE output, the total design capacity of Voronezhsintezkauchuk is set to increase to 135,000 tonnes/year.
"With our additional production capacity we will be able to meet the demand in both the Russian and foreign markets," said Pavel Lyakhovich, member of the Management Board and Managing Director at Sibur.
One of TPE's key application areas is the production of polymer-bitumen binders (PBBs), which are part of the road pavement's top layer. PBBs help extend time between repairs and the life of pavement from 3–4 years to 7–10 years, while also improving its crack, heat, shear, water and cold resistance. Other benefits include cutting maintenance expenses almost by half, increasing the road's surface life some 2.5 times, improving traffic safety and, ultimately, expanding road capacity – all due to fewer repairs.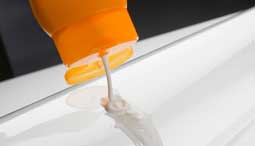 In other news, German chemical firm Evonik says it has doubled its capacity for transparent, high-performance polyamide Trogamid CX at its plant in Marl, Germany. The planned expansion went on stream as scheduled in February 2020. It did not state the capacity increase.
The semi-crystalline polyamide is resistant to chemicals and stress cracks than transparent, amorphous plastics. The compound is also highly resistant to UV radiation, absorbs little water, exhibits dimensional stability, and blends quality and design freedom with superior processing characteristics, says Evonik.
This combination of properties make the moulding compounds suitable for use in a wide range of applications, such as water management, filter technology, laboratory and medical engineering, and the production of containers for the cosmetics industry.
It can also be used for sports and ski goggles due to its resistance to chemical substances found in products such as skin creams or hair sprays and as well as its considerable scratch resistance properties allows for vehicle interior components.
(PRA)
---
Subscribe to Get the Latest Updates from PRA Please click here
©2020 Plastics and Rubber Asia. All rights reserved.
©2020 Plastics and Rubber Asia. All rights reserved.
Home
Terms & Conditions
Privacy Policy
Webmail
Site Map
About Us
SOCIAL MEDIA