M&As: Ube acquires compounder in US; Nouryon to acquire metal alkyls business from Sasol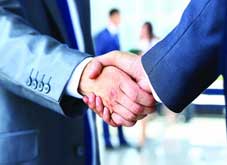 Japan's Ube Industries has acquired Premium Composite Technology North America, Inc. (PCTNA), a consolidated subsidiary of Toyota Tsusho Corporation. PCTNA engages in the commissioned manufacturing of compounds in the US, from its base in Franklin, Indiana. Terms were not disclosed but PCTNA had net sales of US$31.6 million (for fiscal year ended March 2019).
In January, Ube Industries and Toyota Tsusho entered into a share transfer agreement, under which Ube Industries will receive 100% of the shares in PCTNA, to be completed by 1 April. Moving forward, Ube Industries plans to launch the business under a new framework.
PCTNA was established in 2009 as part of the Toyota Tsusho Group and mainly engages in the commissioned manufacturing of plastic compounds made from non-nylon resins in the US. The company caters to Japanese automakers, and has established itself as a longstanding supplier to the auto industry, it adds.
Under its current medium-term management plan, Ube Industries has positioned its nylon 6 business as an active growth business and is further strengthening its competitive advantages for extrusion applications while expanding the scope of its business for injection applications. As a part of Ube Industries' efforts for expanding the international operations for the injection and compound businesses, its European subsidiary, UBE Corporation Europe, S.A.U., acquired a Spanish company in March 2019 that manufactures and markets plastic compounds.
The acquisition of PCTNA will enable Ube Industries to establish a first own North American base for manufacturing its own compounds, adding to its existing manufacturing bases in Japan, Thailand, and Spain. With global operations covering the four regions of Japan, Asia, Europe and North America, Ube Industries says it will be able to offer automakers (OEMs) and Tier 1 auto parts manufacturers a global supply network.
The North American market is one of the world's leading markets for the auto industry, and many Japanese OEMs and Tier 1 auto parts manufacturers have established local manufacturing operations as well as R&D bases in the region to accelerate localisation. Ube Industries will leverage PCTNA to supply new value to markets and customers, driven by the advantages of locally procured materials.
The acquisition will also allow Ube Industries to tap into the plastic compounding technology and expertise held by PCTNA.
In other news, speciality chemicals firm Nouryon has entered into an agreement to acquire the merchant triethyl aluminum (TEAL) business of South African petrochemical firm Sasol, including its specialty fleet of returnable cylinders. TEAL is a metal alkyl essential in the production of high-volume plastics including polypropylene and polyethylene.
The acquisition is the latest in a series of moves Nouryon has made to significantly increase its footprint in the metal alkyls market, following an expansion of production capacity at its Rotterdam site and the acquisition of metal alkyls producer Zhejiang Friend in China.
"Our ambition is to strengthen our leadership position in catalysts to the global polymer industry and this acquisition allows us to take the next step in that journey," said Johan Landfors, President of Technology Solutions at Nouryon. "The addition of this business will enable us to better serve our existing and new polymer customers."
The transaction is expected to be finalised during the second quarter, after which Nouryon will gradually move production to its site in Rotterdam.



"We are very excited to take this next step in our growth strategy," said Landfors. "We will continue to focus on building this part of our business and expect that we will make more bolt-on additions to our business in the future."
(PRA)
---
Subscribe to Get the Latest Updates from PRA Please click here
©2020 Plastics and Rubber Asia. All rights reserved.
©2020 Plastics and Rubber Asia. All rights reserved.
Home
Terms & Conditions
Privacy Policy
Webmail
Site Map
About Us
SOCIAL MEDIA