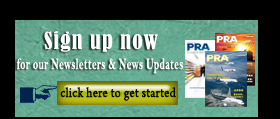 Recycling: Plastic Energy to build five plants in Indonesia; Enviro's technology to recover carbon fibre from composites
With Indonesia notoriously in the lead for marine pollution, UK-based Plastic Energy's agreement with the province of West Java (Indonesia) to build five chemical recycling plants comes as a relief.
An MOU was signed recently by Plastics Energy and the Governor of West Java, Ridwan Kamil. It follows campaigns – including the United Nations (UN) Clean Seas, the Global Plastic Action Partnership, Our Ocean Conference – to reduce plastic pollution and, in particular, plastics reaching the ocean around Indonesia, a country which is second only to China for leaking plastic into the sea.
The Indonesian government has made addressing the plastic waste issue a priority, with an ambitious commitment to reduce marine plastic debris by 70% by 2025.
The waste management industry in Indonesia is still in its early stages of development, and as such infrastructure development still faces a range of challenges. Plastic Energy is exploring partnerships with a range of public and private sector organisations to address these challenges and to facilitate the construction of these plants, and to make West Java a showcase for the rest of Indonesia.
Governor Ridwan Kamil commented: "West Java is the biggest province in Indonesia in terms of population. We have 50 million people and 27 cities. West Java is also known as the province with a vision of green development, and are creating a series of strategies to make sure our future is sustainable. One of the big issues we are facing is plastic waste. So therefore I am very happy to sign this MoU with Plastic Energy, a British company that can transform plastic waste into fuel, something which is very useful. We are committed to ensuring this project is executed in a proper, transparent and professional way. We want to be the first region in Indonesia to have the facilities to transform plastic waste into energy and into fuel, through this partnership with Plastic Energy."
Plastic Energy has pioneered the conversion of valueless plastic waste, with patented low carbon footprint technology, into oils, known as Tacoil, for making new virgin – food safe – plastics and creating a circular economy, or used as an alternative fuel with lower emissions.
In Indonesia, as well as the environmental advantages, the development of the five plants will also boost local economies providing both direct and indirect employment as well as establishing a blueprint for a range of waste management solutions, says Plastic Energy.
The UK firm has two industrial plants which have been operational for more than three years in Spain and earlier this year reached an MOU agreement with chemical firm Sabic to provide feedstock for the production of certified circular polymers, following the establishment of a commercial plant in the Netherlands.
In other news, Scandinavian tyre recycler Enviro's pyrolysis technology is now able to successfully extract carbon fibres from composite material, and it seems possible to utilise the material commercially within the automotive industry. This is demonstrated by the test results from a research project run by RISE (Research Institute of Sweden) in collaboration with Enviro.
"Tests show that recycled carbon fibres can be used in, for example, Sheet Moulding Compound (SMC), a type of compression moulding of composite products that works well in areas such as the motor vehicle industry", says the CEO of Enviro, Thomas Sörensson.
The same pyrolysis technology that is used to recover carbon black from tyres can now be used to recover carbon fibres while preserving their fibre length, allowing them to be used in new composite products. The technology works for both combination materials, cut and micronised carbon fibres, and components with long fibres, opening multiple different potential applications for the recovered carbon fibre material.
"The purpose of the research project is to evaluate how the recovered carbon fibres can be used in the automotive industry. The infrastructure sector and construction industry have already shown some interest as well," adds Sörensson.
The automotive industry's interest in materials that are simultaneously lightweight and strong is growing quickly. Carbon fibre components reduce the weight of vehicles without negatively affecting the strength of their materials. In addition to lightweight metal structures, carbon fibre materials are expected to be used more and more in vehicles in the future. Around the world, the market for carbon fibre has consolidated into a few manufacturers, who are expected to grow by about 12% by 2024.
Sörensson went on to say, "Today, carbon fibre presents a challenge for the automotive industry in the form of high material costs, due to high costs of manufacturing and limited availability, along with the EU directive from 2015, which stipulates that at least 95 percent of a vehicle's material should be recyclable."
The complexity of efficiently recycling carbon fibres, or combinations of carbon fibres and metal, has thus far limited our ability to produce commercial solutions for the automotive industry. At the same time there aren't many other options available, because one of the consequences of the legal requirements for reduced CO2 emissions from passenger vehicles in the EU (95 kg/km) is that vehicle weights need to decrease.
"With the progress we're making together with RISE, we are now taking a step towards resolving these problems. Another positive is that pyrolysis-recycled carbon fibres are estimated to consume only 10% of the energy that is required for new production, which is of great value to both the industry and the environment."
The next steps of the research project include further tests, and development of the material with the goal of commercialisation.
"We are still early in the development process, but we see a lot of positive aspects to the commercialisation of recycled carbon fibre, where we can take advantage of our experience and technology to produce another valuable material. Large-scale production will require further development and continued collaboration between Enviro, the industry and research institutions," concludes Sörensson.
(PRA)
---
Subscribe to Get the Latest Updates from PRA Please click here
©2018 Plastics and Rubber Asia. All rights reserved.
©2018 Plastics and Rubber Asia. All rights reserved.
Home
Terms & Conditions
Privacy Policy
Webmail
Site Map
About Us
SOCIAL