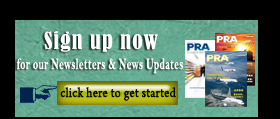 Plant Expansions: Mitsubishi Chemical plans TPE facility in India, Russian firm first to produce metallocene PE on existing line in Russia
Mitsubishi Chemical Corporation (MCC) says that it has completed its acquisition of the PVC compound business of Welset Plast Extrusions Private Limited in India and plans to construct a new facility to manufacture thermoplastic elastomers (TPEs) for automotive interior components and other products at MCPP India. Production is scheduled to begin by the end of fiscal 2019.
MCC acquired Arparn Plast Compound (PVC compound business) after a demerger from Welset Plast, and will change its name to MCPP India since the acquisition has been completed.
MCC says applications for its polymer products continue to expand in India's automotive industry, and growth is expected to remain steady in the future. MCC currently outsources the manufacturing of thermoplastic elastomers in India. The acquisition of Welset Plast Extrusions' PVC compound business, and the construction of the new production facility, will allow MCC to upgrade its performance polymer supply system to meet the increasing demand.
MCC has proactively pursued mergers and acquisitions and investment in the performance polymer business, expanding globally in regions such as Asia/Pacific, Europe, and North America. Currently its network includes 28 locations in 16 countries, and MCC positions MCPP India as its Asia/Pacific medical PVC compound manufacturing site. In addition, it will accelerate further global development by expanding the scale of manufacturing of its thermoplastic elastomers for automobiles.
Meanwhile in other news, PJSC Kazanorgsintez (KOS) has successfully produced metallocene polyethylene (MPE) resin on its existing Unipol PE Reactor Line located in Kazan, Republic of Tatarstan, in the Russian Federation. The Unipol line was supplied by Univation Technologies.
KOS currently operates three Unipol PE Reactor Lines that have been in operation since 1983, with KOS also completing a significant capacity expansion project in 2006. Until recently, the primary focus of KOS' production had been HDPE applications including ISO certified PE100 pipe, large part blow moulding (LPBM), household-industrial-chemical (HIC) blow moulding grades and HDPE film.
KOS says the addition of metallocene PE adds another level of diversification to its production mix allowing it to serve premium market segments requiring high-performance metallocene-based films including applications such as stretch hood, lamination and agricultural films.
"Over the years, KOS and Univation have worked in close collaboration on many projects. This most recent addition of Univation's XCAT Metallocene PE Technology to our Unipol PE Reactor Line is the culmination of KOS and the Univation teams working together to achieve this successful implementation," stated Timur Sulteev, KOS Deputy to General Director for Commerce.
"KOS is proud to be recognized as the only domestic producer of metallocene linear-low density polyethylene, and we look forward to satisfying our community of regional film processors with competitive, high-quality metallocene resin grades."
Steven F. Stanley, President of Univation Technologies, added, "For over 30 years, KOS has produced a broad array of consistent, advantaged HDPE products for the Russian market – including more than ten years producing bimodal high-pressure pipe resin using our Prodigy Bimodal HDPE Technology."
PJSC Kazanorgsintez is the largest domestic producer of ethylene polymers and copolymers and the leading chemical enterprise in Russia boasting of its strategic importance for the economic development of the Republic of Tatarstan as a member of TAIF Group.
(PRA)
---
Subscribe to Get the Latest Updates from PRA Please click here
©2018 Plastics and Rubber Asia. All rights reserved.
©2018 Plastics and Rubber Asia. All rights reserved.
Home
Terms & Conditions
Privacy Policy
Webmail
Site Map
About Us
SOCIAL