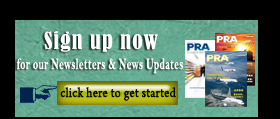 Green Materials: Eastman to launch recycling process for mixed plastics
Having recently announced its plans to launch an advanced circular recycling technology that breaks down polyester waste, US chemical firm Eastman has now introduced a second innovation called carbon renewal technology, which is capable of recycling complex plastic waste, including non-polyester plastics and mixed plastics that cannot be recycled with conventional recycling technologies. With this new recycling technology, materials such as flexible packaging and plastic films, among others, can be diverted from landfills.
By modifying the front end of Eastman's cellulosics production, carbon renewal technology uses plastic waste as feedstock and converts it back to simple and versatile molecular components. The process partially oxidizes the plastic and converts it into the basic building blocks of certain Eastman products, including Advanced Materials and Fibers segment products that serve ophthalmics, durables, packaging, textiles and nonwovens end-use markets.
Eastman says it has completed pilot tests at its Kingsport site in the US and plans commercial production in 2019 by leveraging existing assets.
The firm also says it is exploring commercial collaborations to yield mixed plastic waste to be recycled through carbon renewal technology at commercial scale.
As for the polyester waste, using the process of methanolysis, Eastman's advanced circular recycling technology breaks down polyester-based products into their polymer building blocks. These building blocks can then be reintroduced to the production of new polyester-based polymers.
Eastman says it was one of the pioneers in developing methanolysis technology at commercial scale and has more than three decades of expertise in this innovative recycling process.
Advanced circular recycling technology can be an especially impactful solution, as low-quality polyester waste that would typically be diverted to landfills can instead be recycled into high-quality polyesters suitable for use in a variety of end markets, including food contact applications, it says.
Eastman is currently executing an engineering feasibility study on the design and construction of a commercial scale methanolysis facility and has engaged in initial discussions with potential partners across the value chain on the development of such a facility. The goal is to be operating a full-scale, advanced circular recycling facility within 24 to 36 months.
(PRA)
---
Subscribe to Get the Latest Updates from PRA Please click here
©2018 Plastics and Rubber Asia. All rights reserved.
©2018 Plastics and Rubber Asia. All rights reserved.
Home
Terms & Conditions
Privacy Policy
Webmail
Site Map
About Us
SOCIAL