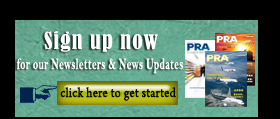 Green Materials: DuPont Teijin Films introduces chemical recycling of PET
DuPont Teijin Films has launched its new LuxCR depolymerisation process which upcycles post consumer waste into a variety of technically advanced BOPET films serving a wide range of applications and markets. The firm, which is now owned by Indorama Ventures, says the upcycling of PET through the LuxCR process also marks an important step forward in the chemical recycling technology for the wider polyester industry.
Although mechanical recycling will continue to play an important role in the circular economy, it does have some limitations with regards to the physical and mechanical properties of the recycled product over repeated cycles and also in the food contact compliance area where certain end use applications are temperature restricted.
The LuxCR process addresses these two issues by depolymerising mechanically recovered PET flake back into the monomer unit bis(2-hydroxyethylterephthalate) or BHET which is chemically indistinguishable from virgin monomer. This base monomer is then repolymerised into a polyester polymer which is subsequently converted into a wide range of BOPET films. Contamination is removed during the process through a combination of monomer and polymer filtration units and by vacuum extraction which runs for several hours at temperatures between 270-300°C.
Initial commercial launches are planned in Q2 across a range of packaging formats and will include high temperature food contact applications such as ready meal lidding and ovenable flow wrap structures. A wide and varied range of Mylar and Melinex products can be produced using post consumer recycled content and DuPont Teijin Films are discussing the use in applications as diverse as labels, solar panels, ID cards and many more.
Although the initial focus for the LuxCR process is to provide a feedstock to DuPont Teijin Films' own film manufacturing lines, feasibility studies are underway to see if the scope can be extended to include the external sale of polymer which would open up the technology to applications such as PET bottles and trays. There is also work ongoing to assess the feasibility of collecting and recycling Mylar and Melinex post industrial waste from DuPont Teijin Films' direct customers.
DuPont Teijin Films, a joint venture between DuPont and Teijin Limited, is the world's premier producer of polyester films and related services for Healthcare, Alternative Energy, Durable Media, Electronics, Specialist Packaging, Electrical Insulation and Capacitors Industries and many more.
(PRA)
---
Subscribe to Get the Latest Updates from PRA Please click here
©2018 Plastics and Rubber Asia. All rights reserved.
©2018 Plastics and Rubber Asia. All rights reserved.
Home
Terms & Conditions
Privacy Policy
Webmail
Site Map
About Us
SOCIAL