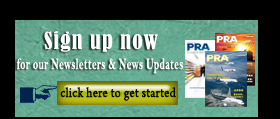 Green Materials: Dow/DEEP C to build first road using recycled plastics in Vietnam
Following in pursuit of plastic roads built already in India, US chemical firm Dow and DEEP C are to build the first road using recycled plastics at the DEEP C Industrial Complex in Haiphong City in Vietnam. The project aims to divert post-use flexible packaging from becoming litter or entering a landfill, while also creating more durable, longer-lasting roads.
A first 1-km segment, to be completed in September 2019, will divert nearly 4 tonnes of flexible packaging – the equivalent of roughly 1 million pieces of flexible wrappers – which will be supplied by Dow customers in the surrounding areas. Upon completion, the new road will be tested by the Vietnam Maritime University prior to expanding the project throughout the complex.
"Dow has a strong commitment to ending plastic waste, in part by finding innovative ways to transform plastic waste into new products," said Ekkasit Lakkananithiphan, General Director of Dow Vietnam. "We developed more than 90 km of asphalt roads containing plastic waste in India, Indonesia, Thailand and the US which provides us with foundational knowledge that we can apply for this project in Vietnam."
Advancing a circular economy was identified as one of Dow's 2025 Sustainability Goals in 2015. Roads developed with recycled plastic demonstrates that plastic waste can be a valuable renewable resource and contribute toward a plastics circular economy.
The plastic waste used in the project is mostly post-consumer flexible packaging, such as PE film. After cleaning, drying and shredding the material, the plastic is mixed with the asphalt at a temperature around 150-180 degrees Celsius. At this temperature, the plastic is completely melted and bonded with asphalt resulting in longer lasting, more durable roads. Roads enhanced with recycled plastics also have the potential to lower greenhouse gas emissions by replacing part of the bitumen needed in the asphalt.
"DEEP C pioneers in building and converting industrial zones into eco-industrial parks," said Do Quang Hung, first deputy general director of DEEP C HP I & III/Dinh Vu Industrial Zone JSC. "One of the main goals under the eco-park initiative is promoting industrial symbiosis to mitigate and decrease industrial waste."
The project will engage local governments, waste collectors and the plastic industry value chain to tackle the marine debris and plastic waste issue in Vietnam and to develop better end markets for plastic waste. This cross-industry collaboration shows the commitments each organization has to advancing a circular economy and reducing the amount of waste in the environment.
Vietnam is currently one of the top producers of plastic waste with urban areas like Hanoi and Ho Chi Minh City seeing an estimated 80 tonnes/day of plastic waste entering the environment as litter.
(PRA)
---
Subscribe to Get the Latest Updates from PRA Please click here
©2018 Plastics and Rubber Asia. All rights reserved.
©2018 Plastics and Rubber Asia. All rights reserved.
Home
Terms & Conditions
Privacy Policy
Webmail
Site Map
About Us
SOCIAL