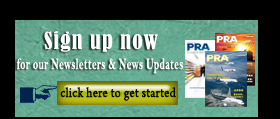 Capacity Expansions: Ineos to set up composites plant in Germany; PetroChina to use LyondellBasell tech for HDPE plant in China
Styrenics maker Ineos Styrolution is planning to set up a new production site for its composite StyLight. While Ineos says it is prioritising a location in Germany, a specific location for the new production site is yet to be defined. The new site is planned to be operational in 2022.
The company's recent activities include the acquisition of polystyrene assets in China, construction of a new 100,000 tonnes ASA plant in Bayport, Texas, and the development of a new 50,000 tonnes ABS production line in Wingles, France.
It says that the establishment of a new production site for StyLight reflects growing customer demand. Ever since its introduction at the K in Düsseldorf in 2016, StyLight has caught the attention of designers globally in the automotive, electronics and sports industry, says Ineos. The SAN-based composite is said to excel with a combination of structural stiffness, aesthetics, processability, dimensional stability and a surface quality close to Class A. The portfolio has recently been expanded to include PP based StyLight.
Early development partnerships with the research institutes NMF (Neue Materialien Fürth GmbH) and NMB (Neue Materialien Bayreuth GmbH) were key to optimising the product properties and processing. Further partnerships with the companies Roctool and, more recently, with ARRK Shapers' has led to the full validation of StyLight according to the automotive interior specification of leading car manufacturers.
In other news, LyondellBasell says that PetroChina will use its Hostalen Advanced Cascade Process technology for a 1,100 kilotonne HDPE plant. Licensor selection has been done by China HuanQiu Contracting & Engineering Co., Ltd. (HQC) a wholly owned subsidiary of PetroChina.
The low-pressure slurry process technology will be used for a 300 kilotonne/year HDPE unit to be built in Korla City, Xinjiang Province, a 400 kilotonne/year plant in Jieyang City, Guangdong Province, and a 400 kilotonne/year plant in Yulin City, Shaanxi Province.
With these new capacity additions, LyondellBasell says it has licensed over 7,700 kilotonnes of benchmark multi-modal HDPE resins.
Liu Jun, Vice President of PetroChina Refining & Chemicals Company stated: "The market demands high-performance HDPE products and LyondellBasell's multi-modal technology effectively meets these needs. Selecting LyondellBasell's low-pressure slurry process for our petrochemical growth projects will enable us to produce high-quality products on a very sustainable, reliable and economical basis."
Wang Zhuoyan, Vice President of HQC stated: "The licensor has been selected through an international bidding process. We trust in LyondellBasell's ability to deliver world-class technology and we believe that successful cooperation can bring sustainable, long-term economic benefits to the PetroChina companies."
The PetroChina HDPE plants will commence operations using Avant Z 501 and Avant Z509-1 catalysts to produce a full range of multi-modal HDPE products.
(PRA)
---
Subscribe to Get the Latest Updates from PRA Please click here
©2019 Plastics and Rubber Asia. All rights reserved.
©2018 Plastics and Rubber Asia. All rights reserved.
Home
Terms & Conditions
Privacy Policy
Webmail
Site Map
About Us
SOCIAL