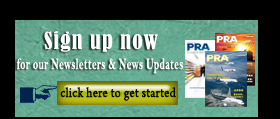 M&As: UBE acquires majority share in compounder Repsol; MOL buys German recycled plastics maker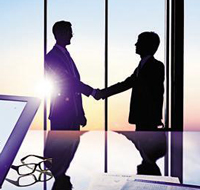 Ube Industries's subsidiary, UBE Corporation Europe S.A.U. (UCE), has acquired Spanish compounder Repol that operates a compounding business in Europe using nylon 6, nylon 66, polypropylene, polyacetal, and other resin raw materials. These products are mainly used for automobiles but are also broadly used in industrial materials and for the electrical and electronics industries.
Japanese chemical firm Ube Industries says it has positioned the nylon 6 business as an active growth business and is currently strengthening the nylon 6 business in the market for extrusion applications, where the company has a competitive edge. At the same time, Ube adds that it is expanding the scope of the nylon 6 business in the market for injection moulding applications.
The acquisition establishes a complementary relationship in the nylon 6 business while also giving Ube Industries access to Repol's compounding technologies and product development capabilities for non-nylon resins. Additionally, Repol's recycling technologies are anticipated to be an asset to future business development amid tightening environmental regulation of plastic packaging materials.
UCE operates an existing compound plant and through the acquisition, Ube Industries gains an additional base of operations in Europe, which is leading the world in the use of plastics for vehicle weight reduction. Ube Industries will also seek to realize synergies with its existing manufacturing operations in Japan and Thailand. This will further accelerate the development of the company's compound business for injection applications in the automotive sector and other industries, not only in Europe but extending to the Transatlantic region and Asia.
Meanwhile, in other news Hungary's MOL Group says it has entered into recycled plastic compounding by acquiring family-run Aurora Group, which has production plants located nearby automotive manufacturing and plastics conversion clusters in Baden-Württemberg, Germany. In the beginning of 2019, Aurora opened a compounding facility in Neuenstein, doubling production capacity to 15,000 tonnes/year.
Aurora is a medium-size German company, headquartered in Neuenstein, with a lean closed loop concept assuming collection of post-industrial plastic waste, regrinding and compounding, ultimately supplying the automotive industry and other industries. The company's portfolio largely consists of engineering plastics and polypropylene recyclate-based compounds.
With this investment, MOL says it will be able to offer a wide range of high-quality polyamide, polypropylene and other recyclate-based compounds, complementing its existing portfolio of virgin polypropylene and polyethylene. Leveraging on Aurora's know how and loop logistic system, MOL adds that it will enable the customers to reach higher content of recycled material in their end products, in an efficient way.
Ferenc Horvath, MOL Group Executive Vice President of Downstream commented: "In line with our MOL 2030 strategy, we have reached yet another milestone on our transformational journey to become the leading chemical player in the CEE region. This partnership will enable us to grow and add value to our petrochemical business as well as to increase our footprint in the automotive supplier market. As an established polymer player, we plan to use the strength of our integrated business model, while keeping the flexibility of Aurora as an independent compounder. At the same time, Aurora's operations profile complements our initiatives in the recycling sector and reaffirm our commitment to sustainability and circular economy."
One of the cornerstones of MOL Group 2030 strategy is to expand the company's petrochemicals value chain. As such, MOL plans to invest around US$4.5 billion until the end of the next decade into petrochemical and chemical growth projects. Compounding and recycling are among the key areas defined in MOL's 2030 Strategy and the automotive industry is a strategic sector, where both MOL and Aurora recognize a growing demand for recycled materials.
The transaction is subject to the relevant merger control approvals.
Terms were not disclosed for both the above acquisitions.
(PRA)
---
Subscribe to Get the Latest Updates from PRA Please click here
©2018 Plastics and Rubber Asia. All rights reserved.
©2018 Plastics and Rubber Asia. All rights reserved.
Home
Terms & Conditions
Privacy Policy
Webmail
Site Map
About Us
SOCIAL