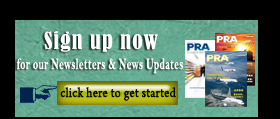 M&As: IVL invests in IRSL in India; LG Chem buys DuPont's OLED tech
Thailand-headquartered chemicals maker Indorama Ventures Public Company Limited (IVL) says it has completed the purchase of 83 million newly issued shares in Indo Rama Synthetics (India) Ltd (IRSL), equaling to approximately 31.79% of IRSL's equity at US$43 million. IRSL is a fibre manufacturing facility located in Nagpur, Maharashtra state, India. This facility has a combined capacity of 605,000 tonnes/year, consisting of polyester chips, fibres and filament yarns.
IVL has already invested in India over three years in the PET business. India is the second largest polyester market in the world after China with consumption growing at about 7% a year, with a population of 1.2 billion. India's per capita consumption of polyester is about 3 kg, compared to 14 kg in China. This low level per capita consumption is expected to increase along with the rise in India's per capita GDP, which will provide affluence-related consumption and opportunities for growing into more functional and High Value-added (HVA) products. IVL is in a strong position to benefit from this evolving trend, backed by its strong R&D capabilities.
The textile industry contributes 15% of India's exports and employs 4% of the population and therefore has an important part in India's industrial policy.
In other news, South Korea's LG Chem has acquired key technologies (R&D facilities and materials/equipment) used for producing soluble organic light emitting diodes (OLED) from US chemical firm DuPont, in a deal valued at US$175 million. OLED is a core platform for next-generation displays. The deal does not include any assets related to DowDupont's evaporation OLED business.
"With this acquisition, we could secure every technology related to the soluble OLED materials. DuPont has developed its cutting-edge technologies in the sector for about 20 years," LG Chem said.
LG Chem said the OLED industry is heading towards soluble OLED displays, which uses inkjet printing technology.
Compared to the current display manufacturing technologies that use evaporative processes, manufacturers using the soluble OLED display materials can produce high-performance displays economically while reducing material waste.
The firm said the acquisition is to improve its technological capabilities in soluble OLED materials. With the core technologies acquired from DuPont and its existing technology capabilities, LG Chem says it plans to establish sustainable supply chains for soluble OLED materials and preoccupy the market.
It expects major display manufacturers to begin mass producing soluble OLED displays in the next five years.
The acquisition deal comes after LG set up a new business unit for the production of high-tech materials such as high-functioning engineering plastic materials, materials for display and other industrial materials.
(PRA)
---
Subscribe to Get the Latest Updates from PRA Please click here
©2018 Plastics and Rubber Asia. All rights reserved.
©2018 Plastics and Rubber Asia. All rights reserved.
Home
Terms & Conditions
Privacy Policy
Webmail
Site Map
About Us
SOCIAL