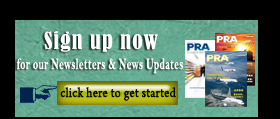 M&As: Blackstone buys majority stake in Indian packaging firm Essel Propack for up to US$460 mn

US-based Blackstone Group is to buy a 51% stake in Essel Propack Ltd, India's largest speciality packaging provider and the largest global manufacturer of laminated tubes, from one of the founders of Essel Group, the Ashok Goel Trust. Ashok Goel Trust and its affiliates currently hold 57% of Essel Propack. The world's largest alternative asset manager will acquire Essel Propack for up to US$460 million. Ashok Goel, will retain a 6% stake in the company and stay on in an advisory capacity.
The purchase move by Blackstone will trigger an open offer to buy an additional 26% of the shares, according to the statement.
Essel Propack, founded in 1982, is a global leader in laminated tubes. Through its 20 facilities across ten countries, employing over 3,158 people, it manufactures 7 billion tubes/year. Its clientele includes marquee global brands in the oral care, beauty, cosmetics and pharmaceutical industries. Its last twelve months revenue as of December 31, 2018 was US$380 million, registering 10% year on year growth against industry growth of 2%. Increasing presence in emerging markets and further penetration in the fast growing beauty, cosmetics and pharmaceutical segments is expected to accelerate growth going forward, says the statement.
Essel Group, which owns businesses ranging from media to production of packaging materials, is struggling to sell assets and repay debt. That includes raising a planned US$1.2 billion from Zee Entertainment, India's biggest publicly-traded television network.
Blackstone is said to have upped the offer made by French major Albea and integrated chemical firm Indorama who had also bid for the asset.
In 2015, Essel Propack sold its wholly-owned subsidiary Packaging India (PIPL) to Australian packaging giant's subsidiary, Amcor Flexibles India.
(PRA)
---
Subscribe to Get the Latest Updates from PRA Please click here
©2018 Plastics and Rubber Asia. All rights reserved.
©2018 Plastics and Rubber Asia. All rights reserved.
Home
Terms & Conditions
Privacy Policy
Webmail
Site Map
About Us
SOCIAL