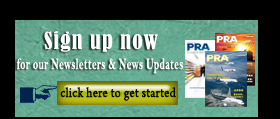 M&As: Aurora Plastics acquires Elastocon; Gurit acquires PET recycling business in Italy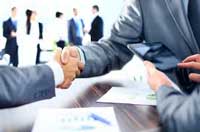 US polymer company Aurora Plastics has acquired compounder Elastocon TPE Technologies, headquartered in Springfield, Illinois. The acquisition will add on injection moulding TPE compounding capabilities to Aurora Plastics' product portfolio of PVC compounds, PVC alloys, CPE alloys, low-smoke flame-retardant concentrates, purge compounds and TPE compounds for extrusion. Terms were not disclosed. This is the fourth acquisition for Aurora Plastics in two years.
Aurora Plastics CEO Darrell Hughes noted: "Elastocon brings a broader offering of soft-touch and abrasion-resistant materials. It also deepens our presence and offerings to our valued customers in the medical, packaging, consumer, industrial, automotive and non-automotive transportation markets."
Elastocon specialising in soft thermoplastic elastomer materials has developed a comprehensive TPE line including overmoulding (two-shot injection moulding), injection moulding and high-performance specialty grades. Additionally, it offers clear and oil-free grades with tensile and tear strength properties, highly resilient TPEs for various strap and tubing applications, and scratch and mar-resistant materials for dampening pads and bumpers. The line of overmould grades can be modified for any soft touch requirement. Coupled with Aurora Plastics' experience in extrusion and co-extrusion-based TPEs, the merger will allow customers to more easily procure the materials they need from a single source, says the company.
Dave Barkus, President, Elastocon TPE Technologies, added, "We are proud of our odourless, phthalate and latex-free materials."
In other news, Swiss composites materials maker Gurit says that its newly formed company Gurit Italy PET Recycling is to acquire the PET recycling production facilities from Valplastic S.r.l. in Italy for an undisclosed purchase price. Closing of the transaction is expected at the end of May 2019 and is subject to customary closing conditions being fulfilled.
Gurit adds that it will continue to invest significantly into recycled PET core material production assets globally for the wind and non-wind industry customers to cope with the material demand. In order to have sufficient feedstock of quality controlled and properly blended PET for the extrusion process, Gurit says it needs to have good access to this part of the value chain.
Valplastic specialises in the recycling of PET bottles and the production of recycled PET-flakes and granules later used for extrusion of recycled PET core. The transaction will allow Gurit to secure quality and cost effective raw material supplies for its PET strategy and to link the value chain elements starting from the recycled bottle down to a finished quality core kit for the wind blade making OEMs.
As part of the asset purchase agreement, Gurit acquires from the Italian company production equipment, working capital and its current staff of approx. 30 FTEs based in Carmignano di Brenta, Province of Padova, Italy.
Gurit says it will manage all operations under the Gurit brand name and will not acquire the Valplastic brand.
(PRA)
---
Subscribe to Get the Latest Updates from PRA Please click here
©2018 Plastics and Rubber Asia. All rights reserved.
©2018 Plastics and Rubber Asia. All rights reserved.
Home
Terms & Conditions
Privacy Policy
Webmail
Site Map
About Us
SOCIAL