September 2011
LEAD FEATURE
COMPANY NEWS
MATERIALS NEWS
MACHINERY NEWS
ENVIRONMENT NEWS
INJECTION MOULDING ASIA
RUBBER JOURNAL ASIA
ELECTRONIC ISSUE
PRA September 2011 Electronic Issue
Now Available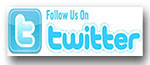 Thai venture in European recycler


H

aving recently announced the building of PET bottle recycling plants in Thailand and the US, PET supplier Indorama Ventures Public is now venturing to Europe. It is acquiring the region's largest PET recycler, Wellman International from Aurelius, a Germany-based holding company.

Wellman has three facilities in Europe: a polyester fibre plant based in Mullagh, Ireland, with an output of more than 80,000 tonnes, and recycling plants at Spijk in the Netherlands, with an output of 45,000 tonnes, and Verdun in France, with an output of 28,000 tonnes.

The plant in Ireland is capable of converting waste polyester into 100% recycled fibre. Post consumer recycled bottles are flaked and processed with other waste material to produce fibres that can be used in a variety of applications, such as in the hygiene industry.

According to the Bangkok-based Indorama, the acquisition will allow it to be a 'zero waste' company" with a low carbon footprint and is in line with its customers' sustainability drive.

Since Wellman has the know-how to blend recycled PET (rPET) and industrial waste, Indorama says the acquisition will provide access to proven recycling technology and the potential for a technology transfer to its Asian operation.

Aurelius bought the business from US-based Wellman in 2007. It generated a revenue of EUR124 million in 2010.