November 2011
COMPANY NEWS
MATERIALS NEWS
MACHINERY NEWS
INJECTION MOULDING ASIA
RUBBER JOURNAL ASIA
ELECTRONIC ISSUE
PRA October-November 2011 Electronic Issue
Still Available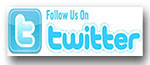 New material increases temperature limit


U

K-based rapid prototyping and 3D printing specialist Objet has launched a new material said to be capable of simulating the thermal performance of engineering plastics.

The High Temperature Material (RGD525), said to provide improved dimensional stability for static 3D models and prototypes is currently for use on the company's Connex500 and Eden500V 3D printers, although Objet plans to extend the availability to additional platforms in 2012. The models created in this material are said to be more resilient in diverse environmental conditions, whether in transit or under strong exhibition lighting.