March 2012
FEATURED VIDEOS
LEAD FEATURE
COMPANY NEWS
MATERIALS NEWS
MACHINERY NEWS
INJECTION MOULDING ASIA
RUBBER JOURNAL ASIA
ELECTRONIC ISSUE
PRA April 2012
Electronic Issue
Now Available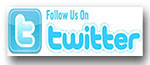 Engel to expand Austrian facility


A

ustrian injection moulding machinery producer, Engel will expand its headquarters in Schwertberg with an investment of EUR12 million to meet increasing order volumes of its machinery around the world.

At the Schwertberg location, the company produces injection moulding machines with clamping forces up to 500 tonnes. The plant also houses central administration, technical and development activities. The other two plants in Austria are the large machine plant in Valentin producing machines with clamping forces between 500 and 5,500 tonnes and the automation plant in Dietach.

The bulk of the expansion involves constructing additional dispatch, incoming goods and storage facilities on 1.5 acres of land. Building work will be completed by the end of 2012.