February 2012
LEAD FEATURE
COMPANY NEWS
MATERIALS NEWS
MACHINERY NEWS
INJECTION MOULDING ASIA
RUBBER JOURNAL ASIA
ELECTRONIC ISSUE
PRA March 2012
Electronic Issue
Now Available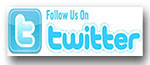 Binani acquires Belgian fibreglass firm


B

inani Industries, the holding company of US$1.6 billion Braj Binani, has acquired Belgium-based 3B, maker of fibreglass products, from Platinum Equity, for EUR275 million.

The acquisition is part of Binani's strategy to expand its footprint in the global fibreglass market, which is one of the fast-growth business segments it has targeted. It is also targeting the European market, where 3B has 90% of its business.

3B produces fibreglass for reinforcement of thermoplastics and thermoset polymer applications supplying to automotive and wind energy component makers. The acquisition gives Binani Industries full ownership of 3B's global operating capacity of 150,000 tonnes/year. It also provides access to its established customers, world-class technologies, marketing network and manpower. Binani Industries will own facilities in Battice (Belgium) and Birkeland (Norway) that will help it serve blue-chip customers in northern and central Europe, with 45% of 3B's customers are in Germany followed by the Netherlands and Belgium (14% each).

3B has an extensive portfolio of products including chopped strands, direct rovings and continuous filament mats.

Goa Glass Fibre, a subsidiary of Binani Industries based in Goa, India, with a manufacturing capacity of 20,000 tonnes/year has operations in similar product categories and exports its products to over 15 countries across five continents.

The fibreglass industry worldwide is mainly driven by the composites market, which is set to grow at 4.5% annually. Globally, fibreglass demand is set to post a CAGR of 8.2% by 2014. (Middle East & Africa: 13.3%; Europe: 9.5%; Latin America: 8.5%; Asia Pacific: 8.3%; North America: 3.8%).

In Europe, applications of fibreglass in automotive and wind energy sectors are likely to grow annually by 6% and 15%; respectively. The European wind energy market is likely to emerge as particularly high-growth for fibreglass applications that will in turn, increase demand for direct rovings. Markets such as Latin America, Middle East and Africa, Asia Pacific and North America are also poised for high growth in wind energy, requiring fibreglass applications. In these markets, the wind energy sector is likely to register a CAGR (2009-2015) of 56.4%, 42.4%, 27.8% and 16.1%; respectively.

Another key driver of fibreglass applications is the fact that no new melting capacity has been installed in the industry since 2002. In order to meet market needs, particularly in Europe, there is a need for an additional 2 million tonnes of production capacity. Moreover, lowering inventories amid increasing demand, and anti-dumping legislation curbing cheap imports from countries including China, have positively impacted the fibreglass market in Europe and elsewhere. Together, these factors point to a strong future for Binani Industries, which can now work to providing long-term supply security to customers, and expanding its manufacturing footprint at a lower cost.