December 2011
LEAD FEATURE
COMPANY NEWS
MATERIALS NEWS
MACHINERY NEWS
INJECTION MOULDING ASIA
RUBBER JOURNAL ASIA
ELECTRONIC ISSUE
PRA December 2011 Electronic Issue
Now Available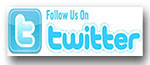 Making mass production of composite auto parts a reality


J

apanese material supplier Teijin will establish what it says will be the world's first pilot plant for fully integrated production of carbon fibre-reinforced thermoplastic (CFRTP) components from carbon fibre at its Matsuyama facility in Japan. The company will also work with US automotive maker GM to reduce vehicle weight through composites.

The new plant will feature Teijin's mass production technology for CFRTP components, which reduces cycle times required for moulding composite products to under a minute, enabling rapid production of various prototypes and performance evaluation tests. Construction of the new plant will begin shortly, with operations expected to commence in mid 2012. The new plant will enable Teijin to further accelerate its commercialisation of CFRTP components for mass-produced automotives and other industrial uses. Capital expenditure for the establishment of the pilot plant will total over two billion yen.

To introduce this cutting-edge technology to automakers, Teijin developed an electric-vehicle concept car earlier this year featuring a body structure made entirely of CFRTP components and weighing 47 kg, or roughly one-fifth the weight of a conventional automotive body structure.

Meanwhile, Teijin and General Motors will co-develop advanced carbon fibre composite technologies for potential high-volume use globally in GM cars, trucks and crossovers. The parts will use Teijin's CFRTP technology, enabling GM to introduce CFRTP components on mainstream vehicles. For Teijin, the arrangement could lead to widening its portfolio beyond speciality and high-end automotive carbon fibre applications.

To support the relationship, Teijin will establish the Teijin Composites Application Centre, a technical centre in the northern part of the US early next year.