December 2011
LEAD FEATURE
COMPANY NEWS
MATERIALS NEWS
MACHINERY NEWS
INJECTION MOULDING ASIA
RUBBER JOURNAL ASIA
ELECTRONIC ISSUE
PRA December 2011 Electronic Issue
Now Available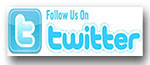 Songwon preps OPS with buy and output in Middle East


S

outh Korean additives supplier Songwon Industrial has acquired Additives Technology Greiz (ATG), a German producer of One Pack Systems (OPS), and is also cooperating with Gulf-based Pan Gulf Holdings and Polysys Industries for the manufacture and sale of its Songnox OPS.

OPS products combine several additives into an integrated dust-free pellet and Songwon says the market has been enjoying consistent growth as compounders and polymer producers require more efficient production technology.

Meanwhile, Songwon has named its joint venture Songwon Additive Technologies, which will become the parent company, having control over ATG, as well as a series of manufacturing and commercial joint ventures in the Middle East. The partners of Songwon Additive Technologies will consist of Songwon Industrial Group, Pan Gulf Holdings of Saudi Arabia and Polysys Industries of Abu Dhabi.

The company expects to have the first manufacturing joint venture in Saudi Arabia operational by the end of 2012 and aims to have the second manufacturing joint venture up and running in early 2014 located in Abu Dhabi.

Songwon expanded its antioxidant capacity from 55,000 to 70,000 tonnes this year by adding on Songnox 1076 production into its new fully backward integrated Maeam plant. As a result of that expansion, the company introduced Songnox 1076 SB (semi beads) and Songnox 1076 CP (crystalline powder).