December 2011
LEAD FEATURE
COMPANY NEWS
MATERIALS NEWS
MACHINERY NEWS
INJECTION MOULDING ASIA
RUBBER JOURNAL ASIA
ELECTRONIC ISSUE
PRA December 2011 Electronic Issue
Now Available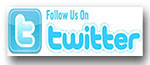 Clariant triples capacity for Exolit


S

wiss chemicals supplier Clariant is increasing capacity for its Exolit OP non-halogenated flame retardants, with the addition of a third line at its Hürth-Knapsack site in Germany, and evaluating a site for Asian production.

Integration of a third production facility, which is set to come on-stream in 2013, will result in an overall tripling of capacity. Clariant created extra capacity in mid-2011 through a Phase One debottlenecking at its existing full-scale commercial plant at Hürth-Knapsack. The plant has been producing Exolit OP since 2004. The on-target completion of a second industrial-scale unit at the site (Phase Two) by mid-2012 will double effective capacity.

The capacity expansion reflects the steadily growing demand of the electrical/electronics (E&E) industry for safer and more environmentally-compatible flame retardants. Exolit OP phosphinate-based flame retardant is a halogen-free alternative to brominated flame retardants for engineering thermoplastics and other polymers in E&E equipment.

Clariant is currently evaluating options in Asia to further increase the capacities of Exolit OP, with the target to be on-stream during 2014/2015.