December 2011
LEAD FEATURE
COMPANY NEWS
MATERIALS NEWS
MACHINERY NEWS
INJECTION MOULDING ASIA
RUBBER JOURNAL ASIA
ELECTRONIC ISSUE
PRA December 2011 Electronic Issue
Now Available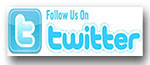 API invests to increase capacity


I

taly-based producer of thermoplastic compounds (TPE, TPU and bioplastics) API says it has made significant investments in production machinery and R&D increasing capacity by up to 25%.

In line with its corporate strategy for the next three years, the company has added on a new production line for TPU bringing the total number of lines to five and increasing production capacity by 25%. It has also added on two new lines for the production of TPE and APINAT bioplastics increasing production capacity by 15%.

Other equipment additions include an integrated system for automated packaging and palleting, a new line dedicated to the production of micro-granulated TPE and TPU.

As well as the above, construction of R&D labs and office space for technical staff is nearing completion, a project which will see overall R&D space increased by about 80%.