December 2011
LEAD FEATURE
COMPANY NEWS
MATERIALS NEWS
MACHINERY NEWS
INJECTION MOULDING ASIA
RUBBER JOURNAL ASIA
ELECTRONIC ISSUE
PRA December 2011 Electronic Issue
Now Available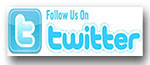 Plexiglas used in large scale PVs


E

xperts estimate the world's installed capacity for concentrating photovoltaics (CPV) at 23 MW in 2010, with market research company GTM Research expecting annual demand to rise to more than a gigawatt by 2015. Gone are the days of small pilot plants and all these solar panels require high quality lenses.

One company that has supplied its Plexiglas Solar Fresnel lens parquets for over 10 MW of electricity from concentrating photovoltaics in 2011 is Germany-based Evonik Industries.

Evonik's Plexiglas is used for the primary lenses in the solar panels. The lens parquets can be supplied with an edge length in excess of 1 m. The company says customers have confirmed optical efficiency of over 87%, with high light transmission and accurate mould surface reproduction of the high-precision Fresnel structures. Added to this is the longevity of the material that retains its transparency even in permanent use, says Evonik.