December 2011
LEAD FEATURE
COMPANY NEWS
MATERIALS NEWS
MACHINERY NEWS
INJECTION MOULDING ASIA
RUBBER JOURNAL ASIA
ELECTRONIC ISSUE
PRA December 2011 Electronic Issue
Now Available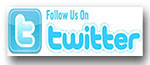 Record year for centenarian Reifenhäuser


G

ermany-based Reifenhäuser not only celebrated its 100th year anniversary this year but also had a record year in terms of its results, with sales up by 12% and orders up by 50%. The company is also eyeing the Indian market keenly, especially the flexible packaging market.

"India's growing demand for film products is also reflected in a significant increase in the plant business of Reifenhäuser, especially barrier lines and high-performance machinery are in great demand for blown film production," said the company.

It was awarded contracts from Mother Dairy and another two unnamed Indian market leaders in the production of barrier films. Cast films are also increasingly in demand in India with a clear trend to lines for the production of PP film, such as laminated or metallised films or for food packaging.