December 2011
LEAD FEATURE
COMPANY NEWS
MATERIALS NEWS
MACHINERY NEWS
INJECTION MOULDING ASIA
RUBBER JOURNAL ASIA
ELECTRONIC ISSUE
PRA December 2011 Electronic Issue
Now Available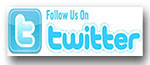 Europeans upbeat about 2011 but enter 2012 with caution


T

he Italian plastics and rubber machinery association Assocomaplast says the export markets, especially China, aided growth in sales in 2011. Meanwhile, the German plastics and rubber machinery association VDMA raised its forecast for sales growth from 18 to 22% and a new all-time high of turnover of EUR6 billion but painted a pessimistic outlook for next year.

The Italian machinery industry's sales grew by 11.1% this year, with production value rising to EUR4 billion from 2.6 billion in 2010. But this was superseded by exports that grew by 19.3% from EUR2 billion to 2.4 billion. Though the export market growth was led by Germany followed by Russia, Poland, and Turkey, export sales to China were strong, with a growth of 22.3% and a value of EUR104.3 million.

In terms of the types of machinery, a positive trend is seen in the export of injection moulding machines (55%) and extruders (26%). And while representing only a modest portion of the total, sales have nearly doubled for plants for mono/multifilament and thermoforming machines. Meanwhile, the association also said that a survey of its members showed 50% lower sales amongst the interviewed companies, thus prompting a dismal forecast for next year!

Meanwhile, with an all-time high for turnover this year, VDMA anticipates a decline in sales of 7% in 2012. The industry saw a higher sales growth of 22% with new orders increasing by 15% between January and September. Orders from customers in Germany rose by 13% year on year, while those from abroad recorded a 16% increase over the same period.

However, based on last year's very high level, the rates of growth in incoming orders slowed as the months went by. Chairman of VDMA Ulrich Reifenhäuser summed up the mood in the sector as follows: "This will have been a record year for many firms in the industry, but they expect the economy to slow down again next year."