December 2011
LEAD FEATURE
COMPANY NEWS
MATERIALS NEWS
MACHINERY NEWS
INJECTION MOULDING ASIA
RUBBER JOURNAL ASIA
ELECTRONIC ISSUE
PRA December 2011 Electronic Issue
Now Available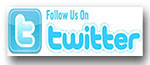 PTT's PU jv formalised


T

he joint venture for the worldwide manufacturing and sales of products for the polyurethane industry between speciality chemicals company Perstorp and Thailand-based PTT Global Chemical has been signed.

The joint venture, dedicated to the manufacturing and sales of aromatic (TDI) and aliphatic (IPDI, HDI & derivates) isocyanates, includes the former Perstorp Coating Additives business with its manufacturing sites at Pont-de-Claix in France and Freeport in the US. PTT will hold 51% of the joint venture and Perstorp 49%.

The joint venture is planning a major investment to strengthen competitiveness, R&D and increase market offerings and includes both expanded capacity at the manufacturing plant in Pont-de-Claix, France, and new capacity in Asia. To begin with, this includes the investment in a new joint plant for HDI derivatives in Asia.

As part of the investment scheme, Perstorp has also entered an agreement with the French government regarding the measures to be introduced that meet the French PPRT law (Plan de Prevention des risques Technologique), measures which are also supported by PTT.