December 2011
LEAD FEATURE
COMPANY NEWS
MATERIALS NEWS
MACHINERY NEWS
INJECTION MOULDING ASIA
RUBBER JOURNAL ASIA
ELECTRONIC ISSUE
PRA December 2011 Electronic Issue
Now Available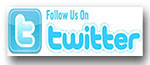 Carbon fibre joint venture


D

ow Chemical is entering into a 50:50 joint venture with Turkish carbon fibre producer Aksa Akrilik Kimya Sanayii to manufacture and commercialise carbon fibre and derivatives with a US$1 billion investment over five years.

The joint venture will develop and globally market a broad range of products used in a variety of sectors such as wind energy, construction, transportation, and infrastructure, where weight savings, emissions reduction, durability and energy efficiency are key performance factors. Currently, the carbon fibre composites industry is estimated at US$10 billion globally and is expected to reach US$40 billion by 2022.

Following initial equity investments from the two companies, the JV will finance its growth through cash flow from operations and financial institutions. The JV will expand on Aksa's existing carbon fibre production assets in Yalova, Turkey, and will capture growth by creating a large-scale, integrated production capability for the manufacture and supply of advanced carbon fibre technologies. The venture will have a particular focus on bringing solutions to market that reduce overall costs, thereby enhancing economics and driving adoption in a broader array of markets.

Turkey is the second biggest acrylic fibre market in the world, and Aksa has not only a leading position in technical fibre and capacity in acrylic fibre but has also achieved an important position in the international market with the carbon fibre, said the company.