December 2011
LEAD FEATURE
COMPANY NEWS
MATERIALS NEWS
MACHINERY NEWS
INJECTION MOULDING ASIA
RUBBER JOURNAL ASIA
ELECTRONIC ISSUE
PRA December 2011 Electronic Issue
Now Available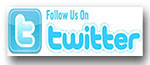 Companies make forays into the South Korean market


W

hile the recent death of North Korean dictator Kim Jong Il has shaken South Korea, plastics companies are continuing with their forays into the country. German supplier BASF is building a 6,000 tonne/year-plant for Ultrason polyethersulfone (PESU) in Yeosu, AkzoNobel has acquired SSCP's coatings business and Süd-Chemie and LG Chem are building a lithium iron phosphate plant.

Construction of BASF's speciality plastics plant will start in early 2012 and production is expected to begin by early 2014. "Overall in Asia Pacific, we are investing approximately EUR2.3 billion from 2011 to 2015 in order to achieve our goal to produce 70% of our sales in the region. By establishing local production of our high performance specialty plastics in Korea, we can support the growth of key local industries," said Albert Heuser, President, Market and Business Development, Asia Pacific, BASF.

Ultrason is targeted at applications in the electronics industry as well as the automotive and aerospace industries for the production of heat-resistant light weight components and to the water treatment industry for manufacturing of water treatment membranes.

At present the plastic is only produced at BASF's Ludwigshafen site in Germany, where it doubled production capacity in 2006 to 12,000 tonnes/year. The Yeosu site was selected because of its highly trained and qualified workforce, says BASF. Further, as it is a well-established, major BASF production site, the necessary infrastructure for the complex production structure of an Ultrason plant is already in place.

Furthermore, the South Korean electronics industry is a major target market for Ultrason. The location also benefits from the proximity to other major markets such as China and Japan.

In related news, AkzoNobel has completed the acquisition of the coatings business of South Korean SSCP, which supplies to both the mobile phone and consumer electronics markets. Around 200 employees and two factories will join AkzoNobel's Industrial Coatings Business Unit. The deal was first announced in June this year and included the German-based Schramm, a manufacturer of coatings for plastics, metals and electrical insulation as well as coil coatings for aluminium. Early October the acquisition of Schramm was completed. SSCP was the majority shareholder of Schramm. The combined deal enables AkzoNobel to become the global leader in speciality plastic coatings.

Süd-Chemie, a Clariant Group Company, and LG Chem, are setting up a joint venture for high volume production of Lithium Iron Phosphate (LFP), a cost effective, safe and eco-friendly cathode material for use in rechargeable lithium-ion batteries. Süd-Chemie, a member of the LFP licensing alliance with several years of experience in manufacturing and marketing LFP, expects to have synergy effects by creating a joint venture with LG, a world leading lithium-ion battery producer.

The joint venture will lay the foundation for reliable sources of LFP with regard to the rapidly growing use of lithium-ion batteries for on-site energy storage, for instance solar energy and popular smart grid applications, and for electric and hybrid automotive drives. The joint venture will predominantly provide stable supplies of LFP to LG Chem, and also provide global leading battery company as a customer to Süd-Chemie.

At a later stage, the joint development of other advanced olivine structure materials, such as Lithium Manganese Iron Phosphate (LFMP), are also planned. LFMP cathode materials allow for batteries with higher energy density while maintaining the advantages of LFP.