December 2011
LEAD FEATURE
COMPANY NEWS
MATERIALS NEWS
MACHINERY NEWS
INJECTION MOULDING ASIA
RUBBER JOURNAL ASIA
ELECTRONIC ISSUE
PRA December 2011 Electronic Issue
Now Available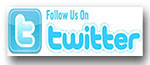 Evonik strengthens nylon supply


G

ermany-based speciality polymers supplier Evonik Industries is expanding capacity for its PA12, by adding on further capacity at its German plant and setting up a new 20,000 tonne/year-plant in Asia. Though it did not identify the location in Asia, Evonik already operates an acrylic plant in Shanghai, China.

It is expanding its capacity in Marl to 5,000 tonnes/year by 2012, while the Asian facility is scheduled for completion within three years. The company says it expects growth in established markets as well as in emerging regions like Asia. The polymer is used in the automotive, electrical/electronics, sports equipment and oil and gas production and distribution sectors.