December 2011
LEAD FEATURE
COMPANY NEWS
MATERIALS NEWS
MACHINERY NEWS
INJECTION MOULDING ASIA
RUBBER JOURNAL ASIA
ELECTRONIC ISSUE
PRA December 2011 Electronic Issue
Now Available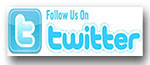 Jebco to launch Autothane products in China


M

alaysian company Kumpulan Jebco will start up a US$8 million plant in China next year and produce under license Dow Automotive Systems's Autothane microcellular polyurethane systems for cars, for management of impact, shock and vibration in chassis and suspension uses (spring aids and components to reduce noise, vibration and harshness).

Autothane, based on hybrid polyols and MDI (methylene diphenyl diisocyanate) technology from Dow Hyperlast, will be used to produce NVH components. Autothane, which has a largely closed-cell structure with an integral skin, allows for high abrasion resistance, hydrolytic stability, resistance to microbial degradation, high damping characteristics and longevity of on-vehicle performance.