December 2011
LEAD FEATURE
COMPANY NEWS
MATERIALS NEWS
MACHINERY NEWS
INJECTION MOULDING ASIA
RUBBER JOURNAL ASIA
ELECTRONIC ISSUE
PRA December 2011 Electronic Issue
Now Available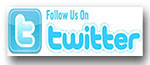 KraussMaffei to expand output in China


G

erman machinery company KraussMaffei is viewing the Chinese market with optimism and has announced plans to double its capacity in China as well as in Slovakia, by 2013.

Opened in 2006, the Chinese facility in Haiyan, will be increased to 22,000 sq m and boost production of Netstal and KraussMaffei injection moulding machines for PET applications and machinery for reaction and extrusion technology. The operation also offers complete plant engineering and oval conveyer lines. The company will also produce its MX series machinery here.

In Slovakia at its Martin facility, started up last year, the company produces its AX series injection moulding machines with a tonnage of up to 350 tonnes, switch cabinets and moulds. It will add on the production of robots, the EX injection presses and machines for reaction and trimming technology, doubling the space to 13,000 sq m.