April 2012
LEAD FEATURE
COMPANY NEWS
MATERIALS NEWS
MACHINERY NEWS
EXHIBITION NEWS
INJECTION MOULDING ASIA
RUBBER JOURNAL ASIA
ELECTRONIC ISSUE
PRA May 2012
Electronic Issue
Now Available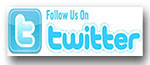 BMS innovates green process for foams


G

erman firm Bayer MaterialScience (BMS), together with its industry partners and academia, has discovered a way to convert greenhouse gas - carbon dioxide - into a raw material. The result is polyether polycarbonate polyols, which the company has now further developed for use in flexible foam products such as mattresses.

The process for utilising carbon dioxide for the synthesis process can be incorporated into the polymer backbone. According to BMS, the results that have been obtained so far on the use of carbon dioxide in slabstock foam have been very promising. The properties of the studied foams are equivalent to those of conventional grades. They add that the viscosity of the polyols is a little higher than that of standard products, but processing on existing foaming machines should not be a problem.

The polyols with the carbon from carbon dioxide as a synthesis building block are produced in a pilot plant in Chempark Leverkusen. The carbon dioxide comes from a power plant operated by project partner RWE. Other partners are RWTH Aachen University and the CAT Catalytic Center, which is run jointly by the university and Bayer. The company plans to bring the first carbon dioxide-based grades to market in 2015. They are also working on developments for further PU products.