April 2012
LEAD FEATURE
COMPANY NEWS
MATERIALS NEWS
MACHINERY NEWS
EXHIBITION NEWS
INJECTION MOULDING ASIA
RUBBER JOURNAL ASIA
ELECTRONIC ISSUE
PRA May 2012
Electronic Issue
Now Available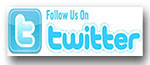 Chinese plant for TPEs


T

essenderlo Group has opened a thermoplastic elastomer (TPE) compounding plant in Changsu to produce high-performance TPEs and slush moulding compounds for automotive applications. The unit operates as CTS Automotive Compounds (Changsu) Ltd.

The site will produce Marvyflo and Tefabloc brands, which CTS said it has been selling in China and throughout Asia for more than ten years. Tefabloc is a family of TPE compounds that have a lower density than traditional rubber like EPDM, and Marvyflo free flowing powder compounds are the reference material for slush moulding of dashboards and door panels, as well as other interior surfaces.