April 2012
LEAD FEATURE
COMPANY NEWS
MATERIALS NEWS
MACHINERY NEWS
EXHIBITION NEWS
INJECTION MOULDING ASIA
RUBBER JOURNAL ASIA
ELECTRONIC ISSUE
PRA May 2012
Electronic Issue
Now Available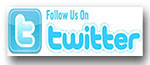 Water-based adhesive for acrylic resins


J

apanese Emulsion Technology, a group company of JSR Corporation that manufactures and sells emulsion chemical products, has developed a new water-based adhesive that can be used for plastic base material, further broadening its reach to the market for acrylic resin emulsion adhesives.

With a major shift in industrial coatings and adhesives from organic solvent-based to water-based products occurring, most coatings used for vehicles and building materials are now water-based, and water-based adhesives are also now widely used for paper base material.

On the other hand, there have been many problems with water-based adhesives used for plastic base material: they have a long drying time, are weak in water and the adhesion level drops when they absorb water.

For building material applications, in particular, water-based adhesives have many practical issues, including lowered adhesion level due to dew condensation. For these reasons, major manufacturers are still using organic solvent-based adhesives instead of water-based ones, while at the same time taking measures such as collecting volatile organic solvents, in order to comply with various regulations and improve their employees' working environment. However, they still have the problem of odours, increased specific energy consumption in the manufacturing process and other issues.

In the meantime, Emulsion Technology has developed its proprietary acrylic resin emulsion to solve various practical issues that traditional water-based adhesives have. Water resistance, in particular, has improved significantly: when traditional water-based adhesives are subjected to severe tests such as the water immersion test displayed whitening and reduced adhesion for only one hour; however, the adhesive that Emulsion Technology has developed displayed no whitening and had sufficient water resistance and adhesion for more than 24 hours after the test. Therefore, this new water-based adhesive can be used to bond films and building materials that are used even under severe conditions often exposed to water, including outdoor areas exposed to the elements, wet areas, and places subject to dew condensation due to drastic changes in temperature.