April 2012
LEAD FEATURE
COMPANY NEWS
MATERIALS NEWS
MACHINERY NEWS
EXHIBITION NEWS
INJECTION MOULDING ASIA
RUBBER JOURNAL ASIA
ELECTRONIC ISSUE
PRA May 2012
Electronic Issue
Now Available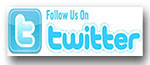 ECH facility up in Thailand


V

inythai, a subsidiary of Solvay, has commissioned its 100,000 tonnes/year epichlorohydrin (ECH) plant in Map Ta Phut. It uses refined glycerin for feedstock via Solvay's Epicerol technology.

For every 1 tonne ECH produced using the Epicerol, 1.1 tonnes of refined glycerin is used as feedstock and added with hydrogen chloride.

An essential feedstock for the production of epoxy resin, ECH is increasingly being used in applications such as corrosion protection coating, electronics, automotive or aerospace markets. Solvay is also planning to build another glycerin-to-ECH plant in Taixing, Jiangsu, China, with a capacity of 100,000 tonnes/year by 2014.