April 2012
LEAD FEATURE
COMPANY NEWS
MATERIALS NEWS
MACHINERY NEWS
EXHIBITION NEWS
INJECTION MOULDING ASIA
RUBBER JOURNAL ASIA
ELECTRONIC ISSUE
PRA May 2012
Electronic Issue
Now Available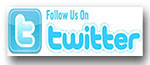 Songwon bolsters OPS capacity


S

outh Korean additives supplier Songwon Industrial Group has commissioned an additional 7,000 tonnes capacity for its One Pack Systems (OPS) products, to be up and running in mid-2012.

The company recently acquired Additives Technology Greiz (ATG) in Germany and initially planned to ramp up capacities to 12,000 tonnes. However, the reaction it received from customers has led it to commit to 7,000 tonnes.

The Songnox high heat OPS range offers customers a complete toolbox for designing tailor-made solutions to meet the requirements of longer service life and durability under harsh conditions for end-use application such as in the automotive industry.

OPS products combine a wide variety of complex additives into an integrated dust free, pellet form, can be custom formulated and offer a number of key advantages such as uniformity and certified composition. OPS are also cost effective as they reduce the actual dosage of individual additives due to more accurate feeding as well as simplified quality control procedures.