April 2012
LEAD FEATURE
COMPANY NEWS
MATERIALS NEWS
MACHINERY NEWS
EXHIBITION NEWS
INJECTION MOULDING ASIA
RUBBER JOURNAL ASIA
ELECTRONIC ISSUE
PRA May 2012
Electronic Issue
Now Available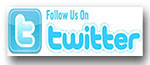 Scientex in the running as largest CPE film maker


U

S-based extrusion film maker Gloucester Engineering (GEC) is supplying two cast stretch (CPE) film lines to Malaysia film maker Scientex. The firm says it will be its highest output stretch film line ever sold in the Asia-Pacific region, with Scientex's total output to reach over 150,000 tonnes/year when the lines have been commissioned.

This is the third time in five years that Scientex has expanded its production capacity and it now has five complete GEC lines and is believed to now have the most stretch film capacity under one roof in the world. Scientex currently has seven lines with a production capacity of over 85,000 tonnes/year.

The two new lines come with GEC's latest update to the 1002DS winder for thin film production, of 8 microns without any need for special raw materials.