April 2012
LEAD FEATURE
COMPANY NEWS
MATERIALS NEWS
MACHINERY NEWS
EXHIBITION NEWS
INJECTION MOULDING ASIA
RUBBER JOURNAL ASIA
ELECTRONIC ISSUE
PRA May 2012
Electronic Issue
Now Available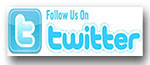 German firms expand capacities


W

hile Germany-based temperature control equipment supplier Single Temperiertechnik has expanded production capacity at its Hochdorf facility near Stuttgart, mould/tooling company Hasco is investing EUR300 million to boost capacity at its Lüdenscheid site.

Single has added on extra 1,000 sq m of production space and 150 sq m of office space. Single currently employs 120 people at its headquarters in Hochdorf and plans to increase its personnel by up to 25% in the short to medium term. The new site mainly handles the company's logistics-related activities.

Meanwhile, Hasco says it is currently carrying out one of the largest construction projects in its company history. Come June 2012, it will open a modern, 3,000 sq m mould standard manufacturing facility.