April 2012
LEAD FEATURE
COMPANY NEWS
MATERIALS NEWS
MACHINERY NEWS
EXHIBITION NEWS
INJECTION MOULDING ASIA
RUBBER JOURNAL ASIA
ELECTRONIC ISSUE
PRA May 2012
Electronic Issue
Now Available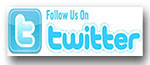 US market on the upturn


W

ith signs pointing to a pick-up in the US economy, it was not surprising that the recently-held NPE exhibition in Orlando, Florida, substantially exceeded the 2009 show in terms of size and visitors. According to the organiser of the show SPI, the event attracted more participants from outside the US, especially China, representing 16% of total exhibitors.

The triennial event, which shifted from the Chicago venue, attracted 1,933 exhibitors, more than in each of the three previous NPEs. The event occupied a total floor space of 939,972 sq m, or 23% greater than in 2009, when it was badly affected by the recession. In terms of attendance, 55,359 plastics professionals participated, of which 19,283 came from unique companies.

In terms of total attendance, 26% came from outside the US, a substantial increase compared to previous shows. About one-third of international visitors came from Latin America. Moreover, exhibitors from foreign countries increased by 40% to reach 750. China had 300 exhibitors and the rest from Canada, Europe, Asia and the Middle East.

The next NPE will take place at the Orange Country Convention Centre in Orlando from 22-26 March 2015.