April 2012
LEAD FEATURE
COMPANY NEWS
MATERIALS NEWS
MACHINERY NEWS
EXHIBITION NEWS
INJECTION MOULDING ASIA
RUBBER JOURNAL ASIA
ELECTRONIC ISSUE
PRA May 2012
Electronic Issue
Now Available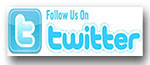 On track with butanol


A

nother US firm DuPont's joint venture with BP, Butamax, is gearing up to construct its first ethanol-to-butanol conversion plant in Wilmington.

Butanol and ethanol are both produced from corn or other plants and blended with standard petroleum. Butanol has 30% more energy content than ethanol and will improve fuel economy if used as the primary blend stock with petroleum. It is also less water-soluble than ethanol, so blends with petroleum may be transported through existing pipelines, a convenience that would reduce blending and distribution costs.

In December, Butamax signed an agreement in with Highwater Ethanol, a Minnesota-based company that said it would consider converting a corn-ethanol plant to butanol production. Highwater has a plant that produces 55 million gallons of ethanol a year.

Butamax is fighting US biotechnology firm Gevo, which is backed by oil refiner Total and speciality chemicals maker Lanxess, over patents to produce butanol from plants.