April 2012
LEAD FEATURE
COMPANY NEWS
MATERIALS NEWS
MACHINERY NEWS
EXHIBITION NEWS
INJECTION MOULDING ASIA
RUBBER JOURNAL ASIA
ELECTRONIC ISSUE
PRA May 2012
Electronic Issue
Now Available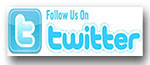 Dow on track with projects in the US


U

S chemicals firm Dow Chemical will build a new ethylene production plant in Freeport, Texas, by 2017 as part of its US$4 billion investment to grow its overall ethylene and propylene production capabilities in the US Gulf Coast region.

Dow Texas Operations in Freeport is the firm's largest integrated manufacturing site worldwide and the largest single-company chemical complex in North America. With 4,200 employees and 3,000 contractors on site daily, the facility currently manufactures 44% of Dow products sold in the US and more than 20% of Dow products sold globally.

Meanwhile, projects announced as part of its US Gulf Coast investment plan are moving forward according to schedule, the company stated. It is proceeding with a new propylene production facility to be constructed in Texas. Basic engineering work for the facility has commenced and the project is on track for production start-up in 2015.

Last year, Dow and UOP, a Honeywell company, signed a technology licensing agreement, enabling on-purpose propylene production at the facility. Under the terms of this agreement, Dow will license UOP's proprietary UOP C3 Oleflex TM process technology for manufacturing on-purpose propylene from propane. Dow also signed catalyst supply and performance guarantee agreements with UOP.

Work on an ethylene production unit at Dow's manufacturing site near Hahnville is progressing as planned and the unit is on track to restart at the end of this year.