April 2012
LEAD FEATURE
COMPANY NEWS
MATERIALS NEWS
MACHINERY NEWS
EXHIBITION NEWS
INJECTION MOULDING ASIA
RUBBER JOURNAL ASIA
ELECTRONIC ISSUE
PRA May 2012
Electronic Issue
Now Available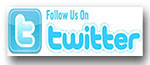 Huntsman goes to East Europe expansions


T

o strengthen its polyurethanes and performance products across Central and Eastern Europe, Huntsman Corp. has opened a new service centre in Warsaw, Poland.

The service centre is strategically close to the airport and to Huntsman's major local customers. It comprises a sales office, an analytical laboratory and a meeting facility. The warehouse will be made available soon. According to the company, Poland's fast growing economy makes it an attractive place to do business and a logical location for a commercial gateway into Eastern Europe. The service centre will enable the company to quickly and efficiently respond to customer requests.