April 2012
LEAD FEATURE
COMPANY NEWS
MATERIALS NEWS
MACHINERY NEWS
EXHIBITION NEWS
INJECTION MOULDING ASIA
RUBBER JOURNAL ASIA
ELECTRONIC ISSUE
PRA May 2012
Electronic Issue
Now Available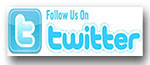 ExxonMobil increases supply to Asia Pacific


B

y 2020, two-thirds of chemical demand will come from the Asia Pacific region, driven by the rising standards of living in developing countries. Seeing this demand, US firm ExxonMobil Chemical is aggressively expanding its petrochemical operations in Asia, doubling its integrated petrochemical complex in Singapore by a capacity of 3.6 million tonnes; facility in Fujian and technology centre in Shanghai, China.

In Singapore, its integrated petrochemical complex is currently under expansion, which will be the company's largest in the world. Once completed, it will more than double the site's steam-cracking capacity and provide feedstock flexibility. The project involves an oxo-alcohol expansion, a new metallocene elastomers unit and new metallocene polyethylene (mPE) line. The new capacity will be mainly devoted to premium products - Vistamaxx elastomers; Exceed PP and Enable PE solutions for flexible and rigid packaging; automotive applications; agricultural films; appliances and nonwovens. It is adding on 1 million tonnes of ethylene; 1.3 million tonnes of PE; 500,000 tonnes of PP; 300,000 tonnes of speciality elastomers and 340,000 tonnes of benzene and 125,000 tonnes of oxo-alcohol.

The company's chemical earnings reached nearly US$4.4 billion this year. Its total sales volume of prime products reached over 25 million tonnes, of which Asia Pacific accounts for 33% or 8.13 million tonnes. Commodities business accounted for 78% of total sales volumes of prime products.

In China, ExxonMobil has begun assessing options that will significantly debottleneck the steam cracker in Fujian and its derivative units. It is also planning to enhance processing of light feedstocks to help strengthen its integrated PE position and expand capability to meet global demand growth.

The fully operational Shanghai Technology Centre (STC), meanwhile, underlines the company's commitment to support innovation in Asia Pacific. The STC will house scientists and technologists using state-of-the-art laboratories, product testing and extrusion facilities to identify opportunities to optimise high-performance mPE products.

The company also expressed plans of exploring long-range advantage growth opportunities that would further increase supply to the Asia Pacific region.