April 2012
LEAD FEATURE
COMPANY NEWS
MATERIALS NEWS
MACHINERY NEWS
EXHIBITION NEWS
INJECTION MOULDING ASIA
RUBBER JOURNAL ASIA
ELECTRONIC ISSUE
PRA May 2012
Electronic Issue
Now Available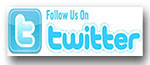 Malaysian petrochemical hub in the making


C

ome 2014, a US$1.6 billion petroleum terminal in the southeast of Johor in Malaysia, Pengerang, will be providing storage, blending and distribution services for crude/clean petroleum and will have storage facilities for petroleum products with an initial capacity of 1.3 million cu m with provisions for expansion by a further 1 million cu m.

Taking the lead, Malaysian petroleum firm Petronas is pumping $19.6 billion to set up its refinery and petrochemical integrated development complex by 2013.

Dubbed Rapid or Refinery and Petrochemical Integrated Development, it will be a project involving multinational oil and gas companies as joint-venture partners.

The Pengerang Independent Deepwater Petroleum Terminal is a joint-venture project between Dialog Group, State Secretary Johor Inc, and Netherlands-based Royal Vopak has the makings of a large oil refining and petrochemicals manufacturing centre and trading hub for oil, petrochemical and liquefied natural gas (LNG).

Pengerang's waters can reach depths of more than 24 m, which is what is needed for large crude carriers and ultra large crude carriers. The first phase construction in Tanjung Ayam and Tanjung Kapal in Pengerang is now officially underway and is estimated to be worth US$1.63 billion. To be built in four phases, the project's first phase of reclamation work is expected to finish next year.

Strategically located in a 344 ha of reclaimed land in Pengerang, the complex is accessible to international shipping routes, deep water port facilities and close to petroleum production and demand centres in the Middle East, India and China.

Pengerang will be developed in ten years time, faster than Singapore's port that needed 20 years. On the local scene, Pengerang will create more than 5,000 jobs, providing more opportunities for Malaysians interested to work in the oil and gas sectors.