April 2012
LEAD FEATURE
COMPANY NEWS
MATERIALS NEWS
MACHINERY NEWS
EXHIBITION NEWS
INJECTION MOULDING ASIA
RUBBER JOURNAL ASIA
ELECTRONIC ISSUE
PRA May 2012
Electronic Issue
Now Available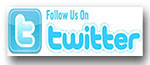 Nylon in short supply for auto makers


G

erman chemical firm Evonik is working to repair its cyclododecatriene (CDT) plant at Marl, by December, following an explosion in March that killed two workers. CDT is used to make laurolactam, a feedstock of PA12. The blast has resulted in an estimated 40% worldwide shortage of PA12, used primarily by automotive makers.

PA12 is used to make fuel tanks, brake components and seat fabrics and the shutdown will likely lead to production disruptions for many automotive manufacturers.

Meanwhile, several chemical companies have stepped in to help with the shortage, including US-based DuPont and Invista; while Evonik has said suppliers can switch to its Vestamid Terra materials, which feature similar properties as PA12. Vestamid Terra consists of PA6/10, 10/10 and 10/12 polymers that are made partly or entirely from castor oil.

US-based Automotive Industry Action Group (AIAG) recently held a workshop to fast-track the approval process for replacement materials for use in multi-layer tubing assemblies, metal tubing and other automotive applications. The workshop involved producers, automotive makers and suppliers. A follow-up meeting is scheduled for 30 April to finalise the plan/process.

Companies that participated in the workshop were Arkema, BASF, Chrysler Group, Clark Hill, Cooper-Standard Automotive, Delfingen Industry, Delphi, DuPont Automotive, Eaton, ENCOM Ford Motor, General Motors, Hyundai - Kia, Harley-Davidson, Inergy Automotive, Kautex Textron, Martinrea International, Nobel Automotive, NORMA Americas, Paccar, Sensata Technologies, Stant Inc., Ticona, ICONA, TG Fluid Systems USA, TI Group Automotive Systems and Volkswagen.