April 2012
LEAD FEATURE
COMPANY NEWS
MATERIALS NEWS
MACHINERY NEWS
EXHIBITION NEWS
INJECTION MOULDING ASIA
RUBBER JOURNAL ASIA
ELECTRONIC ISSUE
PRA May 2012
Electronic Issue
Now Available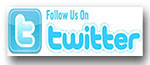 Machine manufacturers go for large


D

uring the recent Chinaplas event, it became evident which elements in the injection moulding business manufacturers are expected to put more emphasis in 2012. In their respective booths, Germany-based Ferromatik Milacron and Krauss Maffei presented large machines and spoke about capacity increases while Engel, which had sales of EUR100 million in Asia for the first time, inaugurated its expanded large-scale machine plant in Shanghai.

At Milacron's booth the largest all-electric 4,500 kN Elektron in the series was presented. Using a mould from Chinese firm Centrway and an IML system from Ningbo Well-Lih Robots Technology, the machine was used to produce labelled buckets. The parts were made of PP and had a volume of 4.5 l. The new model extends the series to nine sizes with clamping force capabilities from 500 to 4,500 kN. Along with the new machine, two larger injection units were also developed - an international size with clamping force of 2,290 and 3,470 kN. The firm had sold five of the new machines to customers on China, Saudi Arabia, and Germany.

Likewise, KraussMaffei showed its first MX 850-6100 large machine series produced at its facility in Haiyan, China. It has a clamping force range from 8,500 to 40,000 kN. According to the company, it is specially designed for hard continuous operation with short machine times, quick cycles and high moulding output. In addition, the machine features a modular design that can be adjusted according to special production requirements. The firm is also planning on increasing its Haiyan facility by double to meet demand. It will start construction later this month and finish by the beginning of next year. Production space will be increased to about 322,000 sq ft. The plant has been producing extrusion machinery and only recently started making injection moulding machines.

Meanwhile, Engel, with the expansion of production capacities in Shanghai and South Korea, sees itself well equipped to handle the anticipated increase in order volume from the region. With three sales and service subsidiaries in China, further branches and agencies as well as two production plants in Asia, Engel achieved a market share of almost 10% in the relevant Asian market for the first time in the fiscal year 2011/2012.

The large-scale machines built in Shanghai, together with the small and medium-sized injection moulding machines from the production facility in South Korea and exports to Asia from Austrian plants, have contributed to total sales of EUR125 million. With an investment of EUR12 million, Engel has doubled the capacity of its large-scale machine works in Shanghai to be able to produce 200 machines/year.

A further EUR8 million is being invested in the expansion of the production facility for small and medium-sized injection moulding machines in Pyungtaek City, South Korea, which is due for completion in spring 2013. The plant's present output of 650 injection moulding machines is to be increased to about 1,100 units.

Besides China - Asia's largest market - the firm is also seeing increased demand in Southeast Asia and India. In Southeast Asia, Engel is further expanding its sales office in Bangkok and intensifying its market activities, particularly in Indonesia and Thailand.