September 2011
LEAD FEATURE
COMPANY NEWS
MATERIALS NEWS
MACHINERY NEWS
ENVIRONMENT NEWS
INJECTION MOULDING ASIA
RUBBER JOURNAL ASIA
ELECTRONIC ISSUE
PRA September 2011 Electronic Issue
Now Available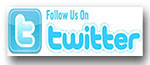 Scrap from the sea used for making bottles


O

ver in the US, Method, a household and personal care company, in partnership with recycler Envision Plastics has developed a new plastic material known as Ocean PCR. The company says the idea came from collecting plastic floating in the North Pacific Gyre and making bottles out it.

It has been able to successfully make bottles out of Ocean PCR, which is 100% post-consumer HDPE, 25% of which is plastic collected from the Gyre.

The company says making bottles out of ocean plastic has meant overcoming two primary challenges: how to make a high quality bottle out of degraded, brittle plastic that has been floating in the ocean for a decade or more?; and how to establish a supply chain for a material that's floating in the ocean 2,000 miles off the West Coast?

To solve these problems, Method looked to partnering with Envision Plastics, which supplies recycled HDPE and manufactures the PCR material used in Method's laundry detergent bottles. In doing so, Method created an entirely new process for Ocean PCR that allows it to clean, blend and remanufacture low quality material into high quality plastic.

On the supply chain side, Method tapped into a network of beach clean-up organisations, particularly in Hawaii. Because of the ocean winds and currents in the region, much of the plastic from the Gyre ends up washed up on the beaches of Hawaii - a perfect place for collecting scrap plastics that is destined for landfills.

Having successfully made bottles that can be filled, the company says its next step will be to bring the bottles to market. And it is looking at doing that with a major US retailer. "Imagine the proposition of this Method product - for every one you buy, you take 15 g of plastic out of the ocean," says the company. "The point, of course, is not to clean up the Gyre. The scientists who study this problem will tell you there is no practical way to clean it up; the area is just too remote, and the plastic too small. The goal is to raise awareness about the issue of plastic pollution and to point us toward the solution already in front of us - using the plastic that we already have," adds the company.

Method made its first bottle entirely from post-consumer recycled (PCR) plastic in 2006. Since then, it has continued to develop PCR technology and now makes tens of millions of plastic bottles annually without virgin plastic. Envision Plastics focuses on post consumer recycled polyolefins. It was set up in 2001 after obtaining proprietary rights and patented technologies from Union Carbide for the recycling of HDPE.